Purcellville Charm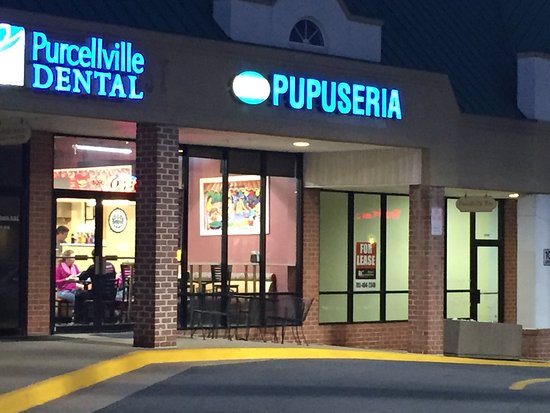 Logan Stup, Staff Reporter
April 5, 2019
Nery's Pupuseria is located at 609 E Main St in Purcellville it is directly across from a tropical smoothie, about three minutes from Loudoun Valley High School. People often overlook the small business charm of the Pupuseria and look towards a chain restaurant.
The component of the Pupuseria that sets it apart from other food chains such as Chipotle and Moe's, in Leesburg, is that the food served at the Pupuseria doesn't serve Americanized versions of Latino cuisine. The Pupuseria serves true El Salvadorian food as it would be in South America.
A pupusa, the trademark item on their menu, is a fried corn tortilla with different meats and spices in the middle of the tortilla. Although pupusas are not the only food being served, there is a plethora of other traditional El Salvadorian food such as burritos, tamales, tacos, fajitas… etc.
Nery's was well received to the population of Purcellville. On their Google reviews, it has an overall score of a 4.6 out of 5 with 107 reviews. Speaking from personal experience, it is a good change of pace from the usual Purcellville food as there is not very much variety. Most of the restaurants are fast food chains such as McDonald's, Chick-fil-a, and Tropical Smoothie. Although there are some independent restaurants, they are few and far in between.
My personal favorite meal at the Pupuseria is an order of pupusas and an Inca Kola, a great hearty meal for lunch or dinner, and are even good cold the next day. One order of pupusas comes with three pupusas, a refreshing cabbage slaw, and delicious smoky and spicy salsa. This meal offers the perfect bit of meaty savory pupusa, a stimulating slightly bitter cabbage slaw, finished with the smoky spicy salsa that cleanses the palate. This meal pairs well with the Inca Kola, a sweet and refreshing banana-flavored soda made in Peru, which is a great way to wash it all down.
My other favorite meal there is the "street tacos' served with chicken One order of tacos comes with three tacos topped served in traditional corn tortillas, contrary to the flour tortilla. Along with either shrimp, chicken, beef, or steak a cabbage, cilantro slaw and a lime for a nice balance of acidity. The chicken is tender and seasoned nicely with a nice, and the slaw adds a conflicting texture the slaw also adds a nice creaminess to balance out the slight spice of the chicken. This is a filling meal equally good for lunch and dinner.
The Pupuseria is a solid restaurant for a hearty and filling lunch or dinner. It is also a nice change of pace from all the restaurant chains in Purcellville and brings true El Salvadorian food to a small town.