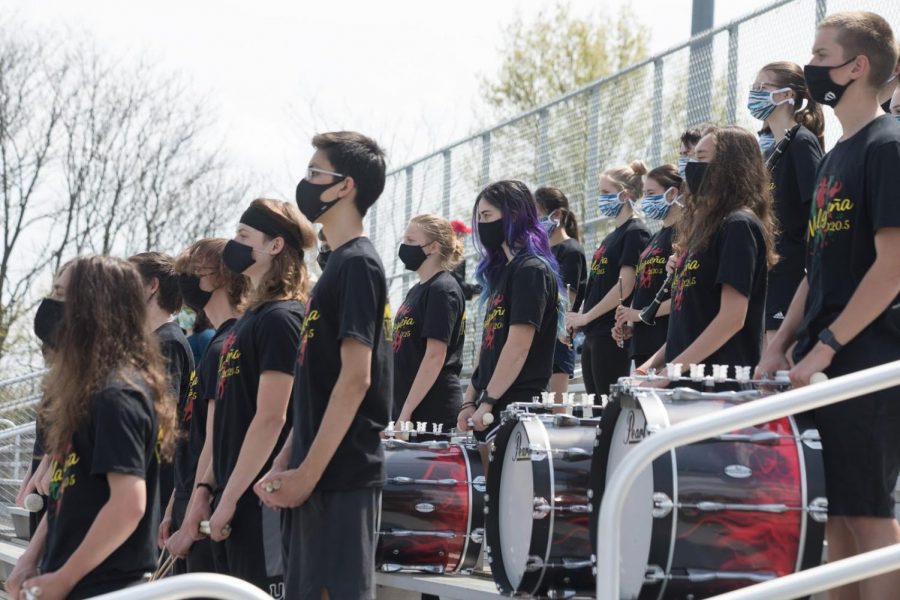 Cat Kelly
Holly Dunn joined the marching band and her life was changed for good. When the freshman picked up her drumsticks and marched to the beat, she knew she had found her happy place.
"Marching band is a truly unique experience that completely changed my life," Dunn said. "I've learned that everyone's different, but we can all still love each other and be a huge family. Drumline is really where I fit in, and as soon as I came in, I knew it was where I belonged."
Despite the popular belief that marching band is easy, Dunn said that in reality, it requires lots of skill.
"To other people, marching band may seem simple, but being perfectly in sync with so many other people is incredibly hard," she said. 
Dunn does her part in keeping the marching band running smoothly with perfect synchronization.
"I'm on first bass drum," Dunn said. "My responsibilities include practicing as a section with the rest of the bass drums even when we aren't practicing as a marching band, helping out those newer than me, assisting those in leadership and showing up to practice four days a week pre-pandemic and five days a week now."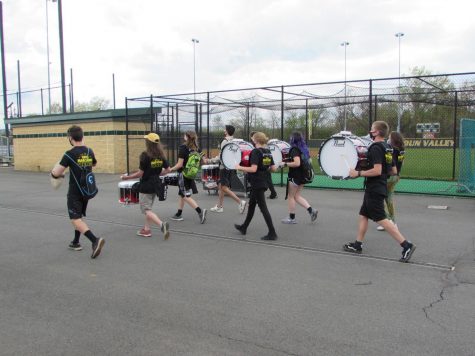 Band camp is Dunn's favorite part of the marching band and one that she missed out on during the pandemic.
"Band camp was the most fun. It's two weeks during the end of July-early August, and we get there at like 8 and don't leave until 4," she said. "It was so much fun, and I really missed it this year. I made so many friends in band camp and I'm still friends with all those people now." 
The pandemic has also led to changes in the marching band's practices. 
"Practice is completely different now," Dunn said. "We can't mess around as much and be silly together, because of our limited amount of practice, we have to be wise and serious the whole time, so we don't waste it."
There have been changes in performance and competition opportunities as well.
"We don't compete anymore, and we also don't play at football games anymore. Our only time that we perform will be for our families," Dunn said.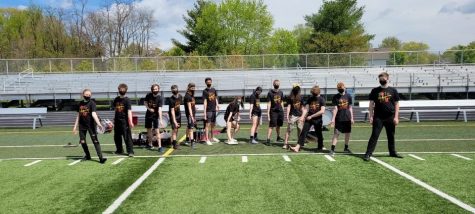 Even though her experience wasn't what she wanted it to be this year, Holly Dunn's love for marching band hasn't dampened.
"My favorite part of marching band is that it's really just a big family," she said. "Whenever I'm stressed out or feeling down, I always have people to cheer me up, and make me feel so much better. They're all really my dearest friends and I don't know what I'd do without them."