The Importance of Shopping Small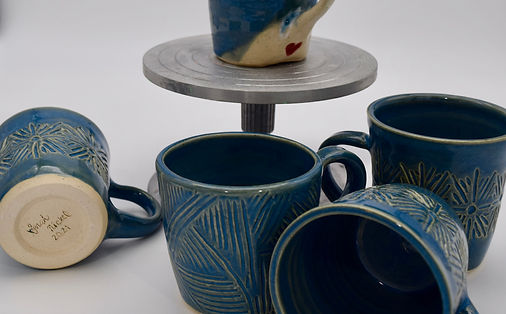 The last few years have proven that supporting small businesses has become widely popular. When shopping locally, you're able to support your community and help out individual business owners instead of a large corporation.
 I've started to challenge myself when shopping for gifts to buy from local businesses in our locale. Here's what I learned: it's easier to find unique, original gifts, and the impact you leave is cherished by small business owners. I challenge you to make the same impact in your community. 
So far, I've purchased some beautiful jewelry and a cute anteater plush from a small business in my town—Twigs in Purcellville—and I bought a gorgeous, handmade mug from Sarah Nickel Ceramics in Washington, D.C.
The artist made these breathtaking mugs herself, and every single piece of pottery in her collection was detailed and made with care. I could see the effort and work put into each one. When buying the mug, the way the owner's face lit up is something I will never forget. 
Unfortunately, many small businesses have struggled to stay open during the pandemic, especially in the opening months when everyone had to stay  home. About 9 out of 10 shoppers say that supporting small businesses is more important than ever. 
My natural instinct would be shopping on Amazon or other large corporations to buy gifts for loved ones. But no matter what you get, it always feels less special gift shopping on Amazon than going out to local businesses to find gifts. You never know— you may find something unique you'd never thought of buying before.
Gift shopping shouldn't just be about making a list and buying away. While it's great to have a few specific things to wish for, genuine gifts are often the ones you aren't expecting to get. 
The best gifts are the ones someone found that made them think of you. The best place to find them are small businesses. I'm not sure what I was planning on getting my girlfriend for her birthday; a homemade mug from a local artist was not my expectation. But when I was looking through all the market stalls, seeing the mugs made me think of her, which made the gift extra special. 
Buying from a small business helps strengthen your community in many ways, especially when buying locally. When you shop small, you're positively contributing to the fight against unemployment struggles. Small businesses have created about 12.7 million new jobs from 1995-2020 compared to large companies who have created only 7.9 million new jobs. 
Unfortunately, many small businesses closed down over 2020 due to the pandemic and shoppers staying home. While some were able to successfully utilize  online shopping, many businesses still faced a drastic decline  in customers. But since vaccines have come out and consumers have slowly returned to normal shopping practices, small businesses are a better option than ever, especially after struggling through a pandemic. 
Next time you're out shopping for gifts, try to swing by small businesses in your community not only to make a positive impact during these trying times, and maybe you'll find gifts a little extra special for the ones you care about. Afterall, the holidays aren't about buying from a list but giving to your loved ones with care.
A survey conducted between March and April of 2020 of more than 5,800 small businesses resulted in 43% of small businesses across the sample having temporarily closed, most due to Covid-19. 
More than ever, we need to stand as a community and utilize the holidays as a way to support small businesses in need. So next time you go out to buy gifts for those you love, take the time to share love with others who may be struggling: the small business in your community.