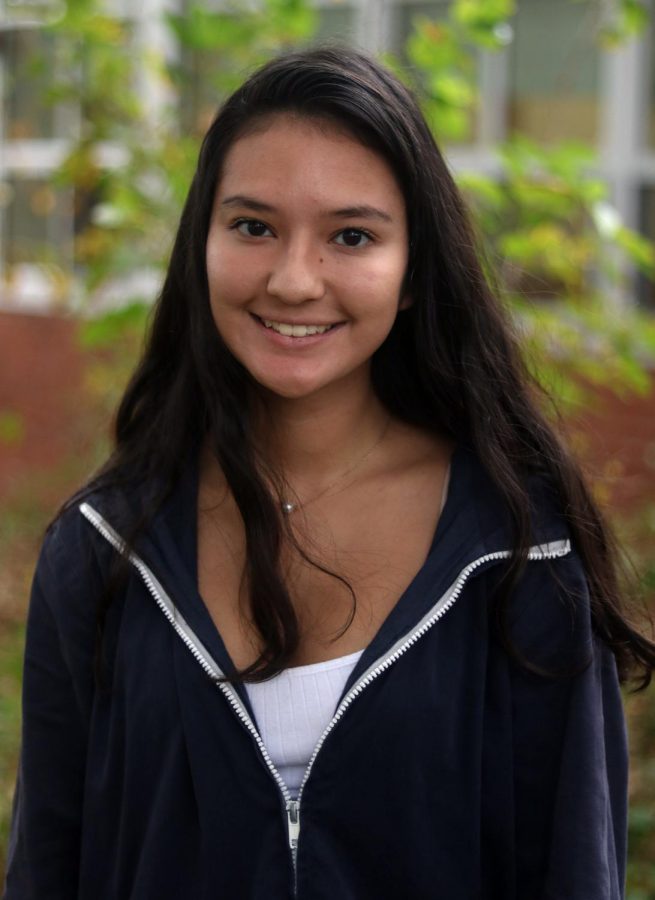 Hi! My name is Erika Gesell. I am an online editor for the newspaper. For the past three years, I have focused on multimedia, but this year I am excited to work on my writing skills. Journalism has been a great experience for me during the past 4 years and I want to continue it in college. I am hoping to attend George Washington University next year. I plan to major in biochemistry and minor in journalism. (Fingers crossed.) 
Fun facts about me:
-I love Rex Orange County (stream 10/10) , the Licks and Omar Apollo
-My favorite decade is the 90s. I absolutely love the fashion, music, and films.
-I dislocated my knee and tore 3 ligaments due to rollerblading in 8th grade. It was really embarrassing but at least it helped me choose my career.
-I took videography classes over the summer at the Gloria Shields Convention. My partner and I stayed up till 3am editing videos but it was so worth it.
Erika Gesell, Online Editor
Oct 10, 2019

"In the Tall Grass" Movie Review

(Story)

Jun 07, 2019

Our Thoughts on School Safety

(Story)

Jun 07, 2019

Our Thoughts on Personalized Learning

(Story)

Apr 02, 2019

Oh, Lily and Battle of the Bands

(Story)

Apr 02, 2019