5 Minutes With Freshman and Sophomore Counselor Charles Smith
April 14, 2021
Milestones and Crossroads: Reflecting on a Career Journey
Charles Smith's career as a counselor has spanned two decades, but on his path to this destination, he was met with a fork in the road. 
But before he was met with this choice, Smith led a different life in the educational realm. 
"I was a business teacher for 23 years before I became a counselor, and there is a business program called FBLA, Future Business Leaders of America, and I was the  FBLA sponsor in Broad Run High School for years, and became a regional advisor, state advisor, and actually became a national advisor."
Being the FBLA sponsor for Broad Run High School entailed teaching businesses classes such as Business Law, Business Management, and Accounting. Smith also worked to select students for various business competitions and create chapter offices at each level.
"So I was actually traveling across the country with my students to different competitions. We would be in California, we could be in Chicago, New York, Orlando. We could be all over the country."
These long journeys later proved to be the source of Smith's counseling career.
"And ironically, you know, when you're away for about a week at a time, at these conferences, conversations would come up about just stuff. And when we would come back, students would actually come into my classroom before school, just to continue having those conversations," Smith said. "And of course, the guidance director or counseling director at Broad Run kept seeing students in my class in the morning and said 'Are they on detention?' and I said 'No, they're just having a conversation.'"
 These moments of deeper understanding that he shared with his students, pushed Smith to make the choice to continue those conversations in an official context. 
"And after 20 plus years, I had gotten to the point I was getting a lot of burnout with just talking about business and I really wanted an opportunity to work with students holistically," Smith said. "And as a counselor, only about 30% of what we do has anything to do with school. 70% is about everything else."
The "everything' category encompasses experiences including the passing of a pet or the departure of a sibling for college. Regardless of the query, through his experience, Smith finds that one must adapt to every situation as it walks through the door. 
"
And as a counselor, only about 30% of what we do has anything to do with school. 70% is about everything else."
—
"We never know necessarily ahead of time, who's coming into the office," Smith said. "We don't know what conversation we're going to have." 
This necessity for adaptability in his profession was evident in one of Smith's most memorable experiences as a counselor. In 2002, Smith helped a senior at Potomac Falls High School, who had recently lost his father, tackle the daunting task of applying for the Gates Millennium Scholarship, which ensured a full-ride to the student's top choice school. 
"The scholarship covered, your Bachelors Degree, your Masters Degree, and your PHD.  It required students to submit an application and write 8 essays.  The student said, 'that's a lot of work' and I said, 'that's a lot of money'. He said, 'what if I don't win?'. I said, 'I have a better question, what if you do?'," Smith said. "He was Loudoun County's first Gates Scholarship winner. There have been 5 winners over the years and I worked with the first 4."
This led to Smith being offered a job by the Gates Foundation to be a National Reader, someone who chooses students to be recipients of the foundation's scholarships. He continued this for seven years. 
Smith is familiar with the concept of embracing change, for he has also worked in the retail industry for 30 years and the jewelry industry for 20 years. In the field of education, he has worked with Fairfax County College Partnership Program as the assistant director of a summer program designed for Radford University students, as a faculty advisor at George Mason University, and a conference counselor for the Washington Journalism and Media Conference and the Washington Youth Summit on the Environment, where he worked with the  National Zoo, National Geographic, ABC, NBC, CNN, C-SPAN and Washington Newseum. 
"There is still a little kid in me trying to find out what I am going to do when I grow up," Smith said. "At the age of 68, I am still looking over the horizons for the next adventure.  I like thinking outside of the box, and at first the opportunities sound crazy and I finally realize that I am crazy enough to take advantage of the opportunity and have been enjoying the ride for quite a while."
Smith has found himself in myriad different positions, but his experience also means he has helped students in the midst of tragedy. 
"Probably my challenging year was probably about a year or so ago, there were a lot of suicides in the county. And it really kind of caught up to me a little bit. And I was really really struggling with it," Smith said. "You know, being an older person, you know, I'm 68, the thought of young peoples' lives, just getting to a point, they're just getting started, and now it's ended. That really hurt me deeply."
Another wave of hardship struck with the onset of the Covid-19 pandemic. Smith finds that in addition to overcoming the lack of face-to-face interaction, he has seen the impact of counseling extend to beyond the student. 
"In this environment, we're also counseling parents, you know, that are struggling with the situation," Smith said.  
Throughout these decades of extending himself to the school community and pursuing a career change, Smith expresses a true passion for a job that he says he would gladly volunteer his time for.
"But I'm not here to fix anything. I don't have a magic wand. But I hope the skills that I've honed for 42 years really benefit students and families," Smith said. "And if I can help anyone, you know, move to the next step, the next level, then I feel like I've been blessed…that I've done my job."
Speed Round
What time in the past or historical event would you want to experience?
"I would have loved to have been in DC when Martin Luther King gave his speech. I thought that was so powerful. I'm not fond of big crowds, but that was such a tremendous moment with so many different people and cultures coming together, united for the first time over a major event. It's one thing to see it on TV, but to be there. I think that would have been amazing."
What are you currently watching?
"I love old westerns. I'm watching a lot of old western shows. Maybe there's a part of me that wanted to be a cowboy."
What is one word your friends and colleagues might use to describe you?
"Probably crazy. Let me see if I can explain that. I'm a risk taker. And I may see an opportunity, and I will do things. And the first question they'll ask is, 'Are you crazy?"
What is your favorite film of all time?
"There was a film many years ago with an actor, Sydney Poitier, called "To Sir, With Love." And he was an African American teacher in England. And just the dynamics of him in the classroom with students was amazing. It was fascinating to me. And that became a part of how I got into teaching."
What is the main way you have navigated the challenges of the pandemic?
As bad as this has all been, what I have seen on the positive side is the good natured people reaching out to help and support each other. Just knowing, each day is a new opportunity for things to get better. I'm the kind of person that sees the glass as half full. I try to think positive. If I start out with a positive day, being grateful for the day not knowing what's coming, I typically have a good day. If I'm focusing on everything that's bad, typically the rest of my day doesn't get very much better.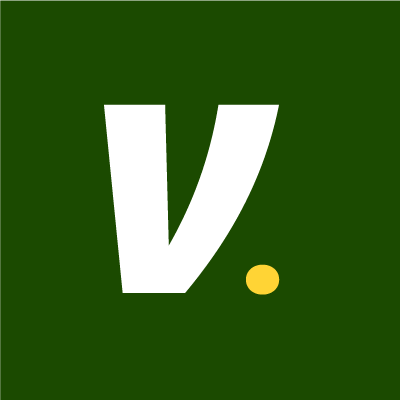 5 Minutes With Freshman and Sophomore Counselor Charles Smith