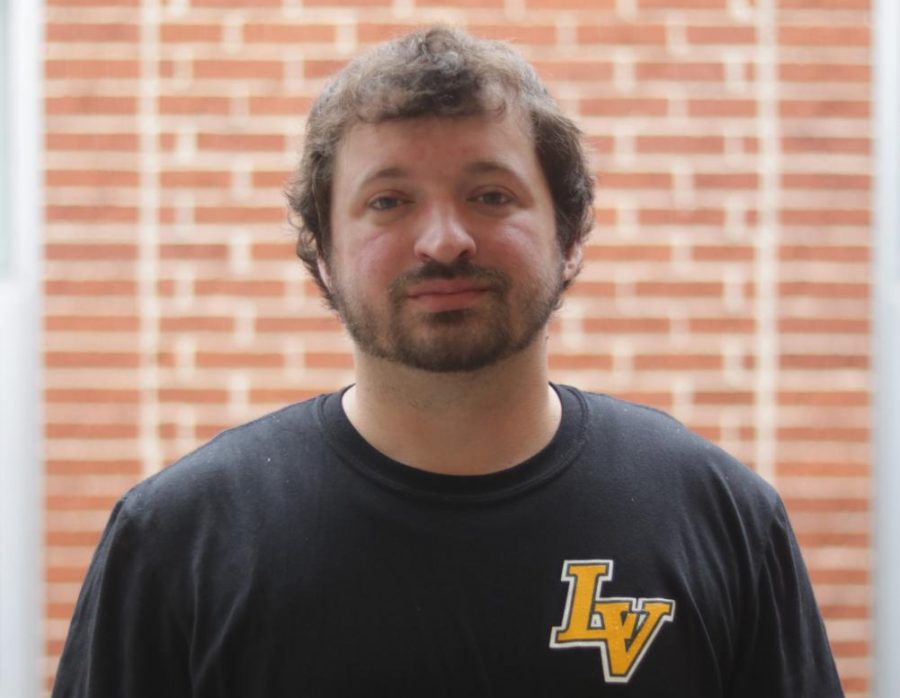 Chapter 3: Matthew Siler
Halfway through last year's predominately virtual school year, Matthew Siler was brought into Loudoun Valley as an addition to the Counseling office. Now, he is a permanent member of the school's faculty.
"I work with the ninth and tenth grade students with last names P through Z. So far this school year, it's been fun," Siler said.
Siler enjoys the LVHS environment, and believes that it is because of the students and the administration around him.
"I couldn't be more happy here…I just want to be here. Because everyone here is so cool. Like, you guys are great. You know, everyone I work with is great," Siler said. "We have a  principal who really cares about the kids. It's just awesome to be able to drive to work every morning and not think,'oh, no, another day at work.'" 
Before Valley, Siler interned at Eagle Ridge Middle School and did his practicum at John Champe High School. 
"So this is my first full year as a professional school counselor," Siler said.
Loudoun Valley has welcomed Siler through this transition from what once was a virtual learning environment to the "normal" classroom setting.
"Everyone here is so friendly. They're always saying hi, going out of their way because they know that I'm new,  they're going out of their way to make me feel welcome," Siler said. "I feel like I've been here for years, and I've only been here since January, but it feels like I've been here for longer. Everyone's been so great, it's hard to believe I've only known them for a couple months."
Siler hopes that this school year will be spent mostly in the building together. 
"I hope that we can get through the full school year without having to be forced into any sort of full time virtual setting, that's my hope. I'm enjoying having everyone in the building way too much," Siler said. "I also hope that if I get a full year, I'm like, 'alright, I'm confident that I get this job.' I just want to look back and just be like, 'you did a nice job.'"