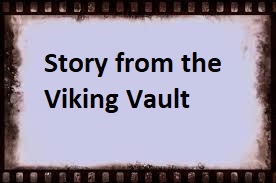 Review: Bites
As the chilly fall season approaches, it brings with it the craving for a warm soup and sandwich. Located in the heart of old town Leesburg is Bites, a small and cozy cafe situated in a pastel yellow cottage. It specializes in unique grilled cheese sandwiches and delicious soups.  
When we first visited the cafe, we were greeted by the sound of chit chat from fellow customers. Decorated with a modern vintage look, Bites has a comfy feel to it as it only has a few tables and a small bar. Overall the restaurant was very clean and well organized. As for ordering, rather than sitting down, diners take a menu and order at the kitchen window. This gives the restaurant a casual, cafe feel.
We visited on a Saturday evening, making our fairly long wait of 15-20 minutes reasonable. Considering the portion size and quality of the food, everything was reasonably priced. Sandwich prices ranged from $5-9 and the amount of food was substantial for a full meal.
Bites offers 10 unique sandwiches, so you can try several types of bread including  sourdough, marble rye and cranberry walnut.
We ordered the King Street Classic, Momma Sax and Tuscan. True to its name, the King Street Classic is your average grilled cheese sandwich with a standard four-cheese blend and cheddar cheese on sourdough bread. It's perfect for any picky eaters or young children that visit the joint.
The Momma Sax is a more jazzed up sandwich with gooey Mozzarella and Provolone cheese melting off the sides. It also includes sun-dried tomatoes and basil pesto on sourdough.
Similar to the Momma Sax, the Tuscan is offered on multigrain bread with arugula giving the illusion of a more healthful option. Overall, Bites elevates the classic grilled cheese sandwich to a whole new level by adding a variety of different vegetables, cheeses and breads.
Aside from our sandwiches, we also ordered the typical side to a grilled cheese: tomato soup. Although the other soups may have been "souperb," the tomato soup was not what we expected. Instead of it being your average creamy and sweet tomato soup, we found it to be watery and sour. Rather than having a moderate amount of melted cheese on top, there were abnormal clumps of stringy cheese at the bottom of the bowl. While we don't recommend eating it by the spoon, it is still ideal for dipping.
Not only does Bites have grilled cheeses and soup, it also offers an assortment of salads, desserts and charcuterie boards.
Overall, Bites lived up to our expectations in the sandwich department. The soup was definitely not one of our favorites, but we recommend the cozy cafe to anyone looking for an extraordinary and unique grilled cheese.