Oh, Lily and Battle of the Bands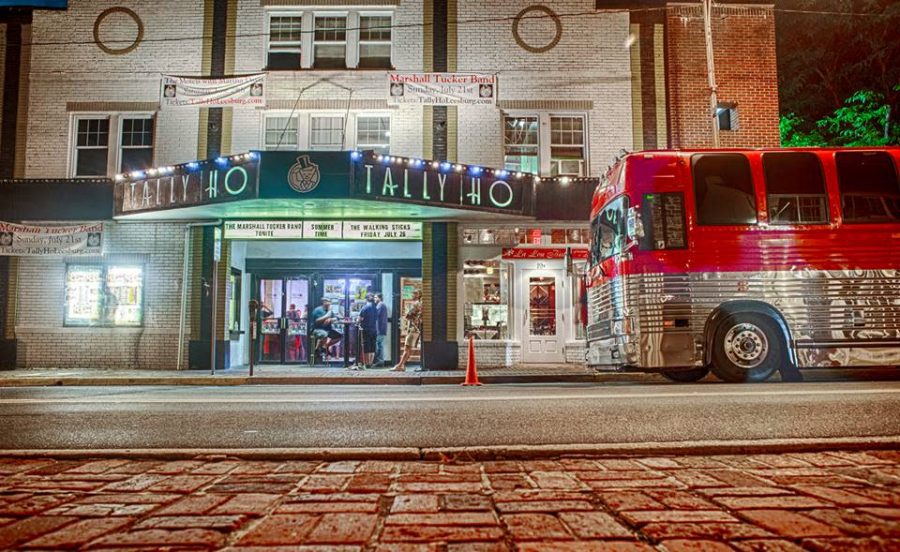 This year's annual Battle of the Bands competition was a sellout. Families, friends and music loving locals all swarmed to Tally Ho theater to watch Loudoun County's young musicians perform, all in hopes of taking home the $500 grand prize.
Battle of the Bands is a competition organized by Loudoun Youth inc. Teens all over the county are given the opportunity to not only win cash prizes but are also given the chance to perform for hundreds of people. The "final battle" took place at the Tally Ho theatre in downtown Leesburg. Accompanied by a well lit stage, spacious floor seating and a sound crew, the young musicians were able to achieve the perfect concert vibe.
Among the many talented artists was Claire Trochlil, a sophomore at Loudoun Valley High School. While she is new to the band scene, Trochlil has always been a performer. Thanks to her family, her interest in music bloomed at an early age.
"I've been doing musical stuff ever since I was a little kid. Ever since I could talk, my dad would encourage me to sing because my family is very musically oriented. My dad would always play music wherever we were so I just started performing and singing for my extended family."
Once she reached middle school, she became an avid participant in both plays and musicals. Along with memorizing lines and learning choreography, Trochlil's passion for instruments grew over the years as well.
"I play guitar, ukulele, piano and some cello. The most difficult to learn out of all of them was piano. I took lessons when I was little and taught myself from there. Ukulele was pretty easy, and from there I learned how to play guitar."
In the summer of 2018, Trochlil and fellow musician/best friend, Becca Scott, decided to put their musical talents together and start a band which they named "Oh, Lily". The duo has been singing together ever since middle school.
"The first time we had ever worked together was in the 8th grade. We were both in a musical and found that we really enjoyed working together."
They made their first appearance at the Loudoun County Fair.
"At the time we weren't officially a band, we just played some songs on the ukulele. We worked really well together and found that our voices blended really nicely. We performed at another gig and decided to just become a band."
As for their name, the pair drew inspiration from one of their best friends.
"One of our best friend's name is Lily and sometimes she just says really silly things so we always say "Oh, Lily". We thought to ourselves that's actually kind of a good band name so we just went with it."
Battle of the Bands, although nerve wracking,was an unforgettable experience for both Trochlil and Scott.
"It was so much fun to perform and groove with the audience, but it was also fun to watch the other bands especially at the final battle because everyone was so talented."
Although they didn't take home the grand prize, they were able to win over the crowd with their very own original song.
"We won best original which means we get to write with a professional songwriter so hopefully we get a good song out of that one."
In the future, Trochlil says she plans to keep writing songs and releasing music. She attributes her accomplishments to her friends and fans.
"We get a lot of support from our friends and I don't think they know how much we appreciate it because we work so hard on what we do and to get the satisfaction of someone complimenting what we're doing is really nice."
About the Writer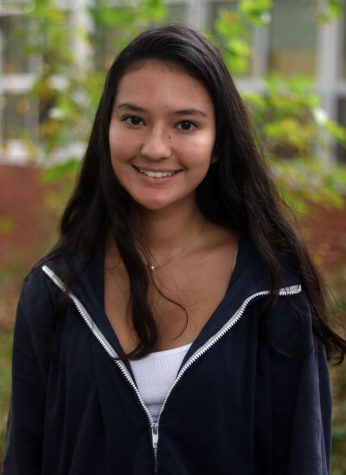 Erika Gesell, Online Editor
Hi! My name is Erika Gesell. I am an online editor for the newspaper. For the past three years, I have focused on multimedia, but this year I am excited...