Tall Girl Review

This Netflix original movie "Tall Girl" is the typical cheesy high school rom-com. This movie is about Jodi Kreyman (Ava Michelle), known around her school as "that one super-tall girl" navigating through daily high school drama. You might know Michelle from "Dance Moms." She beat Maddie at Nationals.
While this movie was generally entertaining, it was mostly because one might find it laughable. The movie was filled with cliches such as the most perfect boy in the world coming in at the most ideal time. While the boy is the love of the main character's life, they somehow always fall for the nemesis of the main character first.
The movie itself has been getting ridicule because all of the actors are tiny compared to the actress. Ava Michelle is 6'2". They make her seem over a foot taller than every other actor in the movie, which adds to the unrealistic theme.
Additionally, the trailer was not all that special. It looked like all of the same teen movies Netflix has done the past two years. When watching this movie, do not expect it to live up to some wonderful love story like "To All The Boys I've Loved Before," or another like it, such as "The Kissing Booth" (both have sequels coming out next year).
The cast of the movie includes a lot of familiar faces: Ava Michelle, Sabrina Carpenter (Disney's "Girl Meets World"), Angela Kinsey ("The Office"), Paris Berelc, Clara Wilsey, Griffin Gluck, Luke Eisner and Steve Zahn.
Among those in the group, the best performance would have to be Kinsey's. She plays the mother of Jodi and Harper Kreyman, who is obsessed with beauty pageants since she participated when she was younger. Kinsey fit this role perfectly, and she takes this movie from boring to semi-interesting.
This movie is "The Kissing Booth," "To All the Boys I've Loved Before" and "Dumpling" rolled into one. It's corny and has way too many cliches. If you are looking for a light, easy movie just to watch, it fills that purpose but not much more.
About the Writer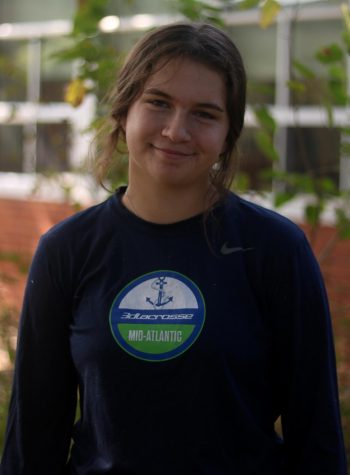 Livy Keane, Staff Reporter
Hi, my name is Livy Keane. I am a sophomore here at Valley all I do is play lacrosse and watch TV, this is my second year working with the newspaper. I...