"The Politician" Review
   The newest Netflix original show "The Politician" was well-filmed and had high-quality acting. It is about a boy named Payton who dreams and obsesses about wanting to be president. The plot can be confusing at times and leaves you thinking, "why do these high school students care so much about being student body president?" It also goes over many important topics like mental health, suicide, and the LGBTQ+ community. 
  One of my favorite parts about the show has to be its colorful and preppy wardrobe. Each character has their own style and it went well with their persona. I also enjoyed the acting performance from Lucy Boynton, who you might recognize from Bohemian Rhapsody.  She played a very powerful female lead who knows exactly what she wants and is often seen telling her boyfriend what to do. My second favorite character is Payton Hobart, played by Ben Platt, who is a rich and determined high school student running for class president and, hopefully, president of the United States.  
  One of my minor complaints is that the show would often leave me confused and wondering why they care so much about being class president. The plot has lots of twists as well as an odd love triangle including Peyton Hobart, River Barkley, a varsity athlete loved by all, and Rivers's girlfriend Astrid Sloan. These twists could be enjoyable at times but also extremely confusing. 
  "The Politician" was a very well directed film, and even though it was confusing at times. I would 100% recommend it to people who like odd and quirky films or tv shows that have an odd but creative energy to them. 
About the Writer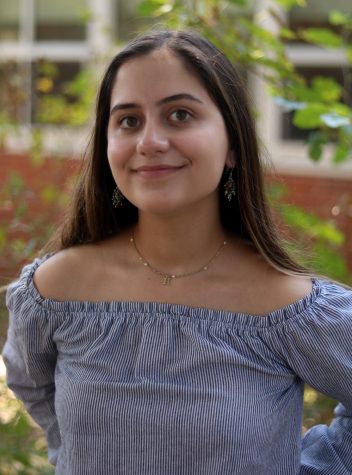 Helen Maza, Staff Reporter
Hi, my name is Helen Maza and I'm 17 years old. 

I've been riding horses since I was 3 years old, and I'm also the president of the school's...