Upcoming NBA Season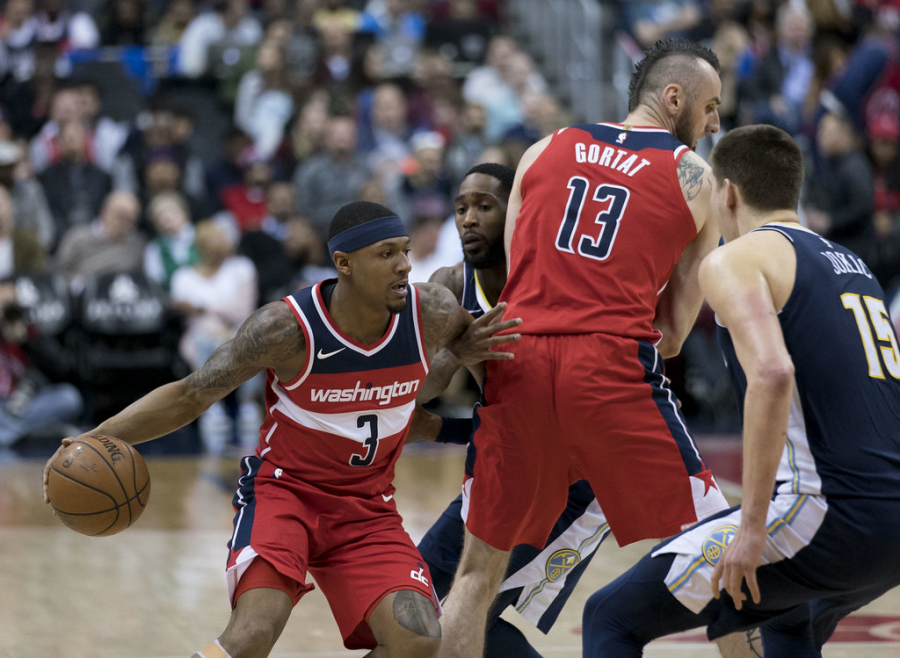 With the NBA season upon us, hopes and aspirations for each team have intensified. Nationally, there have been many new dynamic duos such as LeBron James and Anthony Davis on the Lakers, Kawahi Leonard and Paul George on the Clippers and Kevin Durant and Kyrie Irving on the Nets. All of these new pairs, along with other trades, the NBA is more fun to watch and filled with tremendous talent. With all the commotion going around the league, you may overlook, The Washington Wizards. With Bradley Beal re-signing with the Wizards and John Wall out for the season, Beal will be the new leader of the team.
He will be surrounded by 1st round draft pick, Rui Hachimura, and 2nd round picks, Admiral Schofield and Mortiz Wagner. During his senior year at Gonzaga, Hachimura averaged 20 points and 7 rebounds per game. With Hachimura's presence around the basket, the outside shot will be wide open for Schofield, who shot 40% from three last year. Sadly, star point guard John Wall is unlikely to play a single minute this year. Sidelined with his Achilles injury for the better part of last year, Wall is beginning the recovery process. With Wall's injury and multiple inexperienced yet talented youngsters, this season may seem like a rebuilding year. But with all eyes on LeBron and the Lakers and Kyrie and the Nets, we may be able to surprise the league with our combo of young and veteran talent.
About the Writer
Patrick Stevenson, Staff Reporter
My name is Patrick Stevenson.



I do sports coverage in the print and online newspaper.

I enjoy playing soccer and basketball.

I like...