Who is Greta Thunberg?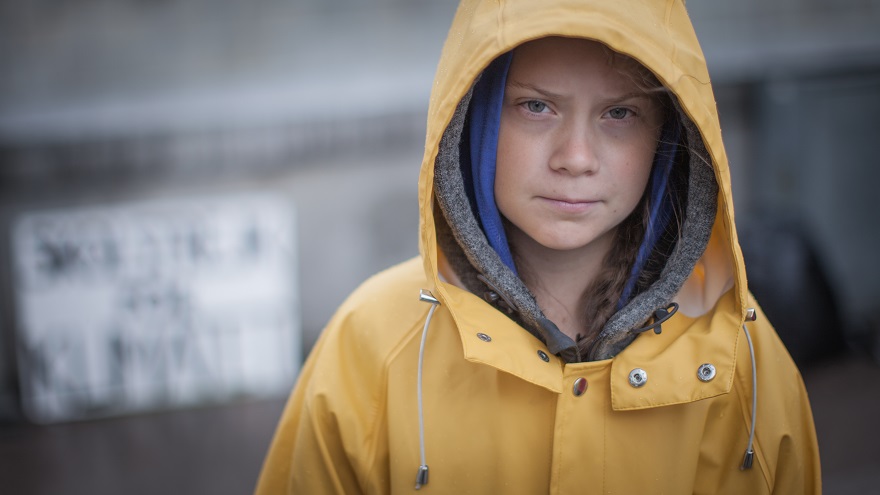 "We are in the beginning of a mass extinction and all you can talk about is money and fairy tales of eternal economic growth," Greta Thunberg said, addressing the United Nations. "How dare you!"
Greta Thunberg, only sixteen years old, has been protesting climate change since August of 2018. On August 20th, 2018, Thunberg left school early and stood outside of the Swedish Parliament with a sign reading "Skolstrejk For Klimatet" or "School Strike for the Climate". 
"The first day, I sat alone from about 8.30am to 3pm – the regular school-day," Thunberg said in an interview with the Guardian. "And then on the second day, people started joining me. After that, there were people there all the time." 
By March of 2019, the School Strike for the Climate, now known as Fridays for Future, had grown to encompass 128 countries and 1.4 million people. The same month, Thunberg was nominated for a Nobel Peace Prize. 
Out of its six categories, the Thunberg was nominated for her work in the peace field of the Prize. Typically, the nominees are not announced right away, but that was not the case with Thunberg's nomination.
"Greta Thunberg has launched a mass movement," Freddy Andre Ovstegard, a Norwegian lawmaker who nominated her, said. "Which I see as a major contribution to peace."
Ovstegard and the other nominators certainly believed that Thunberg's strikes and her avocation for climate change were eligible for a Nobel Peace Prize, but their sentiments were not shared by everyone.
According to Alfred Noble, the Nobel Peace Prize goes to someone who has worked towards "the abolition or reduction of standing armies and for the holding and promotion of peace congresses."
Thunberg, while promoting action against climate change, has spoken in front of the United Nations, the U.S. Congress, at many other parliaments, and in front of thousands at strikes. But has what she done qualified her for a Nobel Peace Prize?
"She hasn't done anything other than speaking," Max Olechna said. "She doesn't have a concrete, actual solution."
A sophomore, Olechna agrees with the opponents of Thunberg's nomination. What he says is true. Thunberg has not abolished or reduced armies, or held and promoted peace, more than she's spoken out against the government.
The Nobel Peace Prize was awarded on October 10th, 2019 to Abiy Ahmed. Ahmed is the prime minister of Ethiopia. Ahmed ended a 20 year stand off with Eritrea, forming a peace deal with the rival country.
Ahmed promoted peace. He found peace for his country, ending a rivalry that had lasted for many years, which included a two year border war.  
The Fridays for Future website says that Thunberg's strikes are protesting the lack of action against climate change. This is not creating peace, or stopping armies, and currently, it's not worthy of a Nobel Peace Prize.
What Thunberg has been doing is important to our future. While many governments have not taken action against climate change, she has. But for now, until the government takes action because of her cause, or she takes direct action against climate change, it is not a Nobel Peace Prize winning cause.
timeline embed:
<iframe src='https://cdn.knightlab.com/libs/timeline3/latest/embed/index.html?source=1pQotfU7tmhO_v2f74UYNJ45N8h4EzvTE47bE6oMcybc&font=Default&lang=en&initial_zoom=2&height=650′ width='100%' height='650′ webkitallowfullscreen mozallowfullscreen allowfullscreen frameborder='0′></iframe>
About the Writer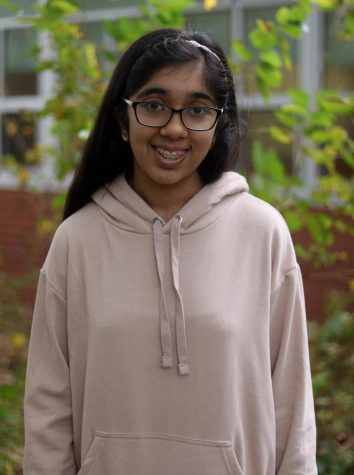 Afia Paracha, Staff Reporter
Hi, I'm Afia Paracha!



About Me: 

I'm a sophomore here at Valley. I'm a reporter for the Viking News. Some of my interests are writing...