Loudoun Valley Boys Varsity Basketball First Home Game Vs. Potomac Falls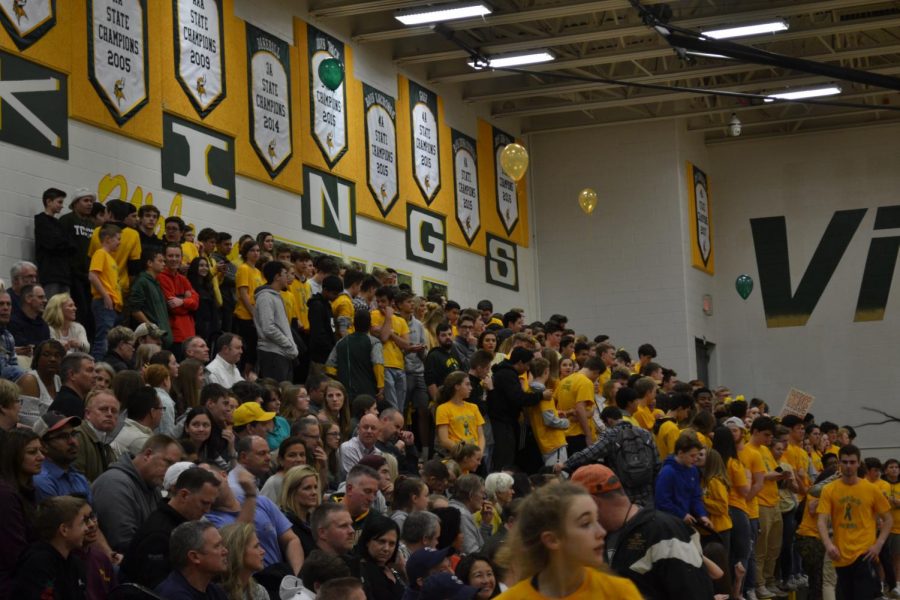 December 4th, 2019, The Loudoun Valley Viking boys Varsity basketball team played their first game of the season against Potomac Falls High School at Loudoun Valley. The Viking student section, locally known as the 'Jungle' was in full effect, ready for the hype of the 2019-2020 season. The students in the Jungle showed their school spirit by wearing camo and neon orange garb to cheer on The Vikings. The scores stayed pretty close the entire game, exciting the crowd. The biggest lead was in the 3rd quarter by the Vikings, by a whopping 11 points. Near the fourth quarter the game came down to a one score game with just two minutes left. The Vikings pulled away with the lead ending the game with a score of 64-67.
Wesley Phipps, a junior and first year Varsity basketball player for Loudoun Valley said that he felt adrenaline and anxious feelings at the same time. "It being our first game, many emotions were flying through the air. I felt a combination of nervousness and excitement, while trying to show our school all the work we have put in so far," explained Phipps. 
 The Vikings have had a killer record in the past couple of years. Just three years ago the team traveled down to Richmond, Va, to compete in the State Final game, which ended with victory. Many Viking alumni are currently continuing their basketball careers at D1 colleges. Jordan Miller, a shooting guard playing for GMU led the team to victory in Richmond. Miller was trained by Coach Dawson, the Viking's current head coach. 
Murtaza Rizvi, senior at Loudoun Valley High School, is known as the 'Jungle King'. Rizvi led the roaring crowd by constant cheers. Several of Rizvi's friends joined him at the base of the Jungle, and helped get the students, and more importantly the team excited. Loudoun Valley has arguably one of the strongest student sections in the school district. News about the Jungle themes and game times are spread by the infamous Valley Jungle Instagram account, as well as Rizvi's personal page.
About the Writers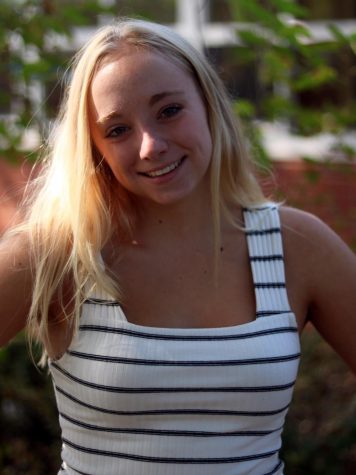 Elle Pickering, Staff Reporter
Hello, my name is….

Elle Pickering



Things I like to do:

Cheerleading
Riding horses
Hanging out with my friends/family
Running...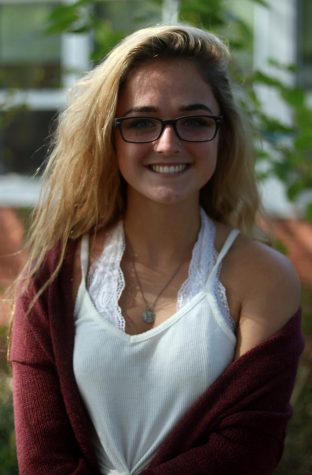 Isabelle Kidd, Staff Reporter
Hi! My name is Izzy Kidd, I'm a senior here at Loudoun Valley. This is my first time working for the Valley News, my job here is to design and to write!...