Top 10 Valentine's Day Date Ideas
Dinner and a movie:

The classic that everyone loves. Perhaps take your date to either a casual meal at Noodles & Company or maybe some place a little fancier like Firebirds or Travinia's. Since all of those restaurants remain right in the heart of Cobb, might as well head to the movies right after! A few films have recently been released such as: Downhill, Fantasy Island, and Photograph. A great meal and a new movie sounds like a perfect date to us but incase that isn't enough, Rita's is right down the street to satisfy your sweet tooth!

Magnolia's at the Mill:

Quite pricey but why not treat your date on this special occasion? We recommend a French onion soup to start, followed by a hickory grilled prime steak salad. There are numerous delicious options for dessert, but our personal favorite is the brick oven baked molten chocolate chip cookie. Now that's a dessert that you just can't share so we definitely recommend getting AT LEAST two.

Petite Lou Lou:

Busy schedule and don't have time to do something after school? Then how about waking up early and taking your date out for a crepe. Serving numerous options of both sweet and savory style crepes, there is something for everyone. Our favorite sweet style crepe is strawberries and nutella while our favorite savory style crepe is French ham and brie. Taking only a few minutes to prepare, Petite Lou Lou offers an opportunity for you to sit down and have a peaceful breakfast with your date before the busy day.

Ice Skating:

Ice Skating is an activity that would be perfect for Valentine's Day! One of our favorite places is the outdoor ice skating rink at Reston Town Center. The best part about ice skating is that you don't have to be talented to give it a try. Something that always brings people closer together is laughing at each other. Ice skating usually offers many falls and lots of opportunities to laugh at one another. Reston Town Center is beautiful and after ice skating, you could take a nice stroll before going home. Or if it is not too late, Reston Town Center has many good restaurants like Uncle Julio's and Ted's Bulletin if you get hungry.

Relaxing night at home:

Sometimes it is just the simple things that count. Pop some popcorn, throw on your sweatpants, get on the couch, and watch your favorite movie. Not only will this save some money, but your date will appreciate it more than you know. 

Make Dinner:

Making dinner can be a really good bonding experience. HelloFresh is a meal kit that makes this easy. This is a meal prep kit you can buy at Giant. It comes with all the ingredients and instructions on how to prepare it. This option is much less expensive than eating at a restaurant and can be much more fun. So turn on some music and get cooking!

Top Golf/Bowling:

Feeling full of energy and a little competitive? Take your date out to bowling or Top Golf and enjoy some cheese fries and nachos while you play. Even though these activities do cost money, it's definitely worth it if you're with the right person!

Hike Bears Den:

Bundle up and hike to the top of Bears Den! It might be quite chilly, but the view definitely makes up for any discomfort along the way. Watch the sunset as you and your date sit atop the beautiful mountain and enjoy a sweet moment that you both will always remember.

Group Hangout:

Get all your friends together and enjoy a night of junk food and karaoke. When the energy begins to die down, spend some time baking cookies or even throw on a movie you all have wanted to see but haven't gotten the chance to. Play board games, have a dance party, just do whatever you know would put a smile on everybody's faces.

Bonfire:

A small bonfire is an easy way to relax and appreciate your significant other. When it comes down to it, everyone loves just watching a fire. So grab a blanket, cuddle up with your date around the fire, and just get to know them a little better!
About the Writers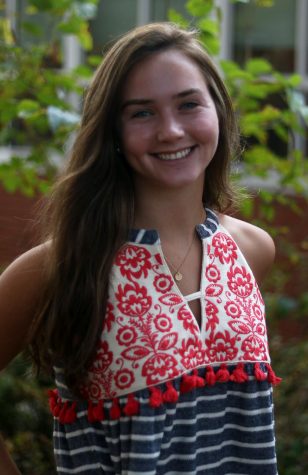 Bailey Kuhn, Online Editor
I'm Bailey Kuhn, online editor, and I don't wanna talk about it.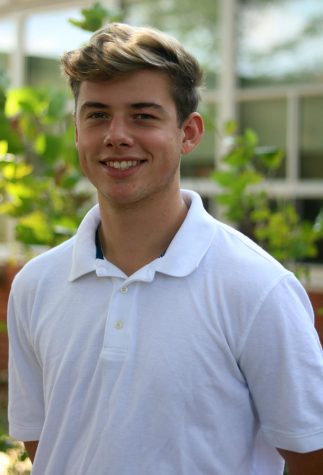 James Fink, Staff Reporter
Hi, my name is James Fink, I'm a staff reporter for the Viking, and I have zidongshophobia.