Washington Wizards Midseason Report Card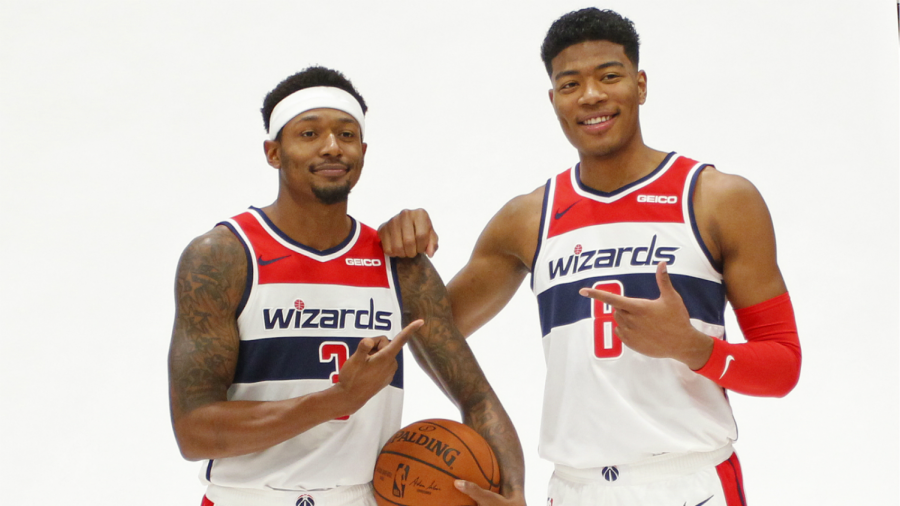 With the NBA All-Star Break upon us, I feel like it's just the right time to step back and assess what the Wizards have done thus far. We'll be returning to the hallowed school classroom to give the Wizards one the most feared pieces of paper in middle school, a report card.
Team Morale: A-
The team, drama wise, as a whole is doing well…for now. We all knew Bradley Beal was a leader and the absence of John Wall only amplified that. He's averaging 29 pts. per game to go along with 5 rebounds and shooting 32% from three. The additions of Ish Smith and Davis Bertans to the starting lineup has really made the team more cohesive and strong. Having said all this, Bradley Beal is a super star on a, lets just say, non superstar team. If he asked for a trade out of D.C., our whole team and franchise would crumble. A disaster like that would take 5+ years to rebuild.
Young Talent: A
Hands down, the Washington Wizards have some of the best young talent in the NBA. Our last 2 draft picks, Rui Hachimura and Troy Brown Jr, have shown flashes of superstar potential during this season. With both Hachimura and Brown Jr averaging over 10+ points and 5+ rebounds a game, you can almost envision a new look Wizards with those two leading the charge. That's not all, both our trade deadline pickups, Mortiz Wagner and Jerome Robinson also show glimpses of being legitimately skilled starters for our team.
Playoff Opportunity: C+
The Wizards fans are in a tough spot here, currently the Wizards sit one place out of the playoffs in 9th place. They have two options, go all out and try to make the playoffs as a 8 or 7 seed, or "unintentionally" lose the majority of the rest of their games. If we go with option one, we would end up playing either the defending champions in Toronto or the reigning MVP in Milwaukee. Neither of these teams are teams we could beat in a five-game series and would that be a win in the fans books? Do you really want to see your team bow out of the playoffs after getting swept 5-0? Now the other option leads us to our next subject.
Draft Stock: B+
The Wizards could potentially, in the next season, get John Wall plus a top-five draft pick to go along with Bradley Beal and Rui Hachimura, if we decide to tank the rest of the season. Personally, this is what I would love to see because from Lamelo Ball to James Wiseman and Cole Anthoney the 2020 draft class is loaded but only in the top five. If the Wizards get a pick in the 6-10 range, they won't benefit at all.
About the Writer
Patrick Stevenson, Staff Reporter
My name is Patrick Stevenson.



I do sports coverage in the print and online newspaper.

I enjoy playing soccer and basketball.

I like...