Time to Turn Out: How students are empowering the youth vote
15 million.
This is the number of students newly eligible to vote since the 2016 presidential election according to Tufts University's Center for Information and Research on Civic Learning and Engagement (CIRCLE). 
These 15 million are now a part of the voting demographic constituting the youth vote.
The trend of youth voter turnout is reversing. In 2018, an unprecedented number of youth took to the ballot box against the backdrop of the March for Our Lives movement. Now, with November looming, students are hoping to sustain the importance of the youth vote amid the COVID-19 pandemic.  
Senior Amna Louati uses the ease and accessibility of social media to disseminate pertinent information about the election and the voting process.
"Almost every day there's something new on my story on Instagram about what's going on in our country and about the importance of voting and how to register," Louati said. 
In addition to being active on social media, Louati is  hoping to help seniors through the voting process as part of an initiative orchestrated by the National Honor Society, of which Louati is a member. 
"A plan we've been discussing is making an election page and having students volunteer at polls," she said. "The more students participate, I think the more they will understand the importance of voting."
Lessler, although ineligible to vote in this year's presidential primary, is aware that some of her eligible peers are unsure about turning out to vote, for they don't want to be a single voice in a crowd. 
"They are also concerned if other young people will also vote like them, and if there will be enough youth to help create a new future for the generation," Lessler said. 
This year, 63% of Americans aged 18-29 claimed, in a Harvard Youth Poll, that they will "definitely be voting" in November. This polling result was almost identical to that of the 2008 election year, where a record number of youth voted ever since the 1984 election. Tufts University's CIRCLE also reported that voter registration among 18-24-year-olds has already surpassed that of the 2016 presidential election year in 20 states. 
However, Mayor Kwasi Fraser notes that there is still a discrepancy between the level of youth voting in local elections compared to presidential elections. 
"Many of our youth voters are drawn to national politics because some of the issues close to them are not evident locally," Fraser said. 
In order to remedy this gap in engagement, Fraser is taking steps to make local government seem relevant in the eyes of the youth. 
"I have encouraged young people in Purcellville to serve on our Committees, Commissions and Boards to enable them to see the importance and hopefully the appeal of local governance," Fraser said.
Independent of the type of election, Lessler finds that there are obstacles hindering the impact of the youth vote. 
"Some of my peers are having trouble acquiring all the information they need on how to vote, as this is their first time, and may not understand when or how to do so," Lessler said. 
Furthermore, the switch to virtual campaign outreach may prove to be an additional obstacle to informing voters, according to senior Avery Donmoyer, who is actively working on a presidential campaign.  
"All of our communications are now online rather than in person," Donmoyer said. "This has likely decreased the effectiveness of our efforts."
On the other hand, Louati said she has a  close friend who voted early and found the process to be simple: just bring approved identification and place a vote. 
Youth voters seem to lie on a spectrum when it comes to the ease of voting, depending on how much information is available to them. The importance of the youth vote is self-evident, as Millenials and members of Gen Z make up 37% of all voters, according to an analysis of census data by the Brookings Institution. 
"For me, it is the most direct opportunity to make a positive change in the world," Donmoyer said.
About the Contributors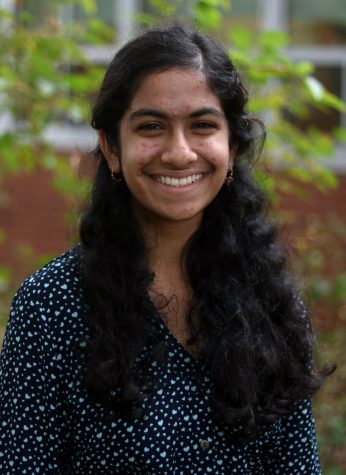 Sahana Arumani, Editor-in-Chief
My name is Sahana Arumani. I am a senior and co-editor-in-chief of The Viking News.

I have been on staff for the past 3 years. I decided to join Newspaper...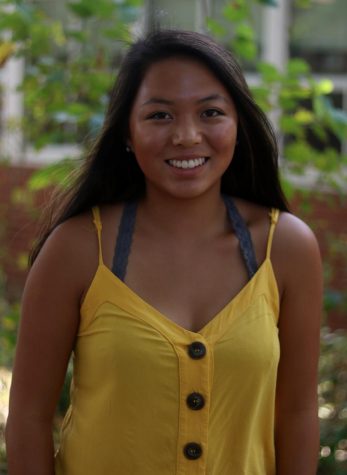 Sarah St. John, Assistant Editor
Hi! My name is Sarah St. John, and I'm co-managing editor on staff. I am a junior, and this will be my second year on staff.

I love all things graphic...