FoCo 2020
As freshman Ella Peterson lines up with her friends to take pictures for their first FoCo, she wonders how her first high school dance would have been different if it weren't for Covid-19. 
Small groups of friends gather together attempting to create their own Homecoming, known as FoCo (fake Homecoming), to keep the spirit of Homecoming alive during these uncertain times. These FoCos consist of friends taking pictures together in their nice dresses and having dinner. There is no dance because of Covid-19 and the struggle to keep students safe from the virus.
While freshmen like Peterson didn't get to experience a traditional Homecoming, some still found ways to make it a fun and unique experience. 
"We dressed up, went to a winery and took pictures outside," Smith said. "Then we went to my friend's house, had a fancy dinner and went to her basement and blasted music and danced together." 
Even though Smith and her group of friends took Covid-19 precautions like wearing masks and quarantining two weeks prior to the event, they still had a good time experiencing their first "high school event." But for others, they missed out on more than the dance.
Junior Lexi Ashton wished she had got to experience the spirit week, homecoming court, pep rally and football game. 
"This year's Homecoming was different from previous years," Ashton said. "We didn't have the dance, homecoming court or the homecoming football game." 
Even though Ashton did not get to experience all the traditional homecoming events, senior Ricky Fettorolf has missed out on a number of her senior moments. 
"I am really disappointed that I wasn't able to experience Homecoming and all the other senior festivities," Fetterolf said. "But I was so glad that I was able to have FoCo with my friends and still get to partake in some of my last high school events." 
Even though there was no real Homecoming this year, sophomore Sam Hummer and five of his friends found a way to try and make the FoCo experience just as normal as last year's Homecoming
"Our group made our plans since there wasn't a dance this year," Hummer said.  Even though there wasn't a dance and we didn't get to go out to dinner like last year, I still had a good time."
About the Writer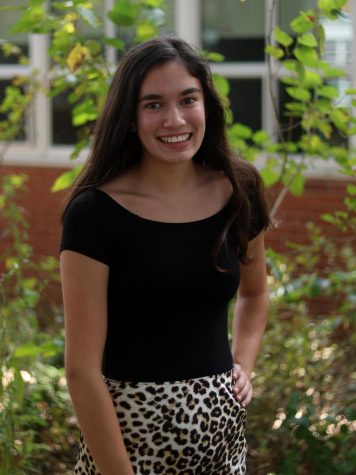 Alison Pike, Photo Editor
Hi! My name is Alison Pike, and I am a junior at LVHS. This is my second year on the Viking staff, I'm the photo editor, and I couldn't be more thrilled!   

Freshman...