What about Marching Band?
For junior Max Olechna, marching band isn't just another extracurricular. Before the COVID-19 pandemic hit, the marching band was a time-tested tradition and community. Olechna has fond memories of spending time playing with some of his best friends in the band.  Now, Olechna misses his second family and the sense of community marching band gave him.
"I'm very glad I made the choice to join," he said. "I just feel so comfortable and happy to be around everyone there and it just makes everything from 8 hour practices in the sun to practicing in the snow outside before a drumline competition so enjoyable."
This year is different. With football postponed until February, the marching band and it's scheduling has been thrown a curveball. 
  To band members like Olechna, band is an extremely important part of their lives.  
"Marching band was a very supportive and family-like environment for me, and I really enjoyed spending a lot of time with everyone there," Olechna said. "The program itself was also a very great stress reliever for me, as I really enjoy playing music."  
Before COVID-19, participating in band came with a demanding schedule. Members had practice for two hours after school from Tuesday to Friday, performed at home football games until late at night and had weekend competitions that could last up to 12 hours. In addition to this, the grueling two-week long band camp at the end of summer, which consists of eight hours of marching all day every day, was cancelled. 
While this takes away practicing time, even as marching band starts back up along with football in February, junior Cat Kelly is unfazed by the setback. 
"I think we can still present a pretty good show," Kelly said."It'll just be colder." 
As the pandemic progresses and LVHS extracurriculars try to figure out how to start back up safely, band members practice on their own. 
"I have been able to get together (safely) with a few of the guys from the drumline and practice so that we can keep improving ourselves," Olechna said. "I'm hoping, though, that this spring we will be able to have somewhat of a marching band-like activity to participate in." 
However, members say practicing alone can be difficult. 
"It's harder to get motivated," junior Sadie Cooper said. 
Some students struggle fitting practice into a schedule with schoolwork and online classes. 
"I try to practice once a day," Kelly said, "but sometimes I'm too busy."  
Band members look forward to their favorite aspects of the band, in case of a return. 
"I'm really looking forward to the possibility of playing one of my favorite pieces of our show, "Malagueña,"" Olechna said, "And maybe even playing for some sporting events." 
Something Kelly looks forward to is just being back with her family in marching band. 
"I joined because a lot of my friends did," she said. "and I ended up loving it a lot for the sense of family it gave."
About the Writer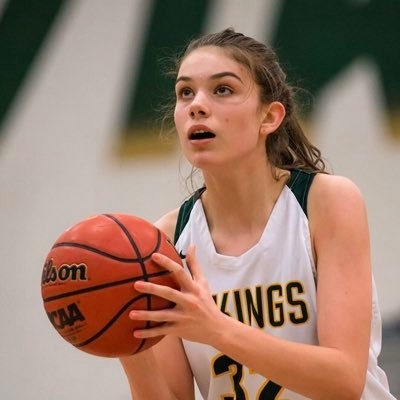 Louis Volker, Staff Reporter
Hi there! My name is Louis Volker, and I'm a sophomore staff reporter on the features team at Loudoun Valley High School. This is my first year on the...