Views on Success
In 2017, Kris Madden graduated from Loudoun Valley High School. Shortly after, he received a letter from his seventh-grade self prompting him to always create. The letter read: 
"I really like making things, I hope I still do when I'm older."
Madden was surprised by the broad statement but decided to embrace the advice of his younger self. He began to combine creativity with drawing and shopping in an attempt to conquer the fashion industry while having a creative outlet. After four years of work, Madden is now a fashion designer for his brand called Karisma, and is dropping his first line this January called "SHIFTING." 
"From drawing geometric or organic lines on a 2D sheet of fabric to then be purposed as a cover to fit a 3D object to being at the cleaners with dirty dyed hands all day I'd say "what I do" has a variety of things on a spectrum,"  Madden said. "Being a fashion designer is rather a huge operation than a business."
Although Madden may be viewed as accomplished, he doesn't perceive himself as "successful." Instead, he finds himself continuously working towards a goal.  
 "The word 'success' is attached to happiness, which is subjective and really it's something that will be everlasting and always evolving,"  Madden said. "When someone feels accomplished and successful it's driven from a variable of things, not only money which most of us think when we hear success attached to a person." 
Senior Faith Nguyen views success similarly, believing that it is attached to happiness and motivation. However, success hasn't come to Nguyen without hardship. 
"Success is stressful for me particularly because I am the daughter of a refugee,"  Nguyen said. "My family sacrificed so much for me so that I could have the opportunity to become successful, but that sometimes places a lot of pressure on me to never fail."
Nguyen also noticed that success is often seen as the product of a formula: working hard will automatically equal success.  
  "I think this is a bad way of thinking because it ignores other factors such as racism, sexism and classism that create unequal playing fields for people of different backgrounds," said Nguyen. "This stigma also fails to consider that success is subjective, and often people who work incredibly hard aren't happy."
Nguyen points out a possible solution to help limit this rigid perception of success. 
"I think the best strategy is open communication. When people share their diverse perspectives on issues such as these, others who are blind to the problems can be educated and work toward creating a more just future," Nguyen said. 
Many believe that society has begun to move away from the traditional thought of what success looks like. According to a poll done by Business Insider, 90% of people reported that success is more about happiness and less about power or prestige.
Nguyen believes that people are starting to rethink their definition of success due to social media. 
"With social media, becoming viral is incredibly sought after for business and celebrities alike. To the younger generation, a successful business, song, person, etc. is one with a lot of followers and likes," Nguyen said. 
Junior Spencer Davis also believes that society's idea of success is shifting due to innovation and social media. 
"There's a lot more like, unique job opportunities that are  opening up for  different types of skills that weren't considered useful or valuable before. So I think it is slightly changing," Davis said. 
The shifting idea of success has allowed Madden to smoothly enter into the fashion industry by harnessing the power of social media to make connections. His growing platform has prompted him to focus on the small achievements on his individual route to success.
 "I'll always have something else I'm trying to accomplish, like always adding another piece to the puzzle. It feels great knowing I'm getting closer and closer to the overall goal, but this puzzle has infinite pieces," Madden said. 
About the Writer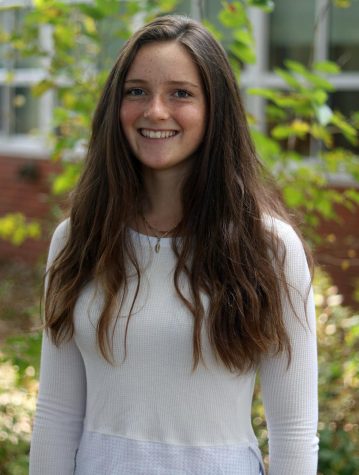 Abby Keane, Editor-in-Chief
Hi! My name is Abby Keane, and I am co-editor-in-chief for The Viking News. I am a senior, and this my fourth year on staff.

I was originally inspired...