How 8th Graders Feel about Valley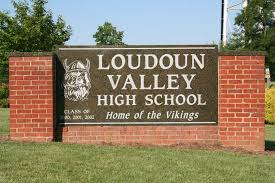 Valley is a big, scary building with dark hallways and classrooms. It's filled with angry bullies ready to get into a fight and unforgiving teachers that load on assignment after assignment with no mercy, deaf to the cries of the helpless students…(Just kidding.) That's  what some middle schoolers think. 
The eighth graders from Blue Ridge Middle School seem to be split down the middle when it comes to how they feel about coming to high school. 
"I am kind of scared that because of COVID, we won't be able to tour the school as much as we would in a normal year," Kenzie Farrey said. so if we start in person next year, I feel like I will get lost, especially since there aren't houses like at Blue Ridge."
Timmy Jaastad agrees. 
"I feel nervous because it is such a big school, and many people go there that are much older than me," Jaastad said. 
On the other hand, Alexander Kyle feels at ease with the thought of transitioning to high school in the upcoming fall. 
"I feel pretty comfortable coming to high school next year," he said. 
Bristol Hetherington echoes Kyle's viewpoint and feels reassured because of  his prior exposure to Valley. 
"I am excited to go to Valley because I have been on the campus before, and it is really nice," Hetherington says. 
Ashley Smith has a slightly contrasting opinion because of the current schooling medium. 
"I'm excited, but if we have online then I won't really care," Smith says.
Jaastad is looking forward to Valley's drama program. 
"I've heard some good things," Jaastad said, "like how the drama is really fun and cool"
Jaastad's brother attends Loudoun Valley. "My brother goes to Valley, and he says it is very fun to go there." he said
Other eighth graders don't know a lot about their future high school but have taken note of the athletic achievements of Valley's sports teams. 
"I don't know much about Valley," Maya Wier said. "I know it's a good academic school with good teachers and good sports teams." 
Alexander Kyle is aware of Valley's sports reputation, too. 
"I don't know too many rumors about Valley," he said. "I know that they have a good cross country team."