A Sense of Community (Service)
Community service hours may not affect a student's GPA, but they can make college applications stand out, according to Kaplan, Inc.
Serving the community can help students gain experience, improve leadership skills and display a set passion for colleges'. Along with the educational benefits, community service can expose students to new people and may help them along the path of self discovery.
To find places to serve,  reaching out to others or using VolunteerMatch can help. VolunteerMatch is a website that searches for an organization by using keywords and a preferred location. Depending on the cause, a drivers license or previous experience may be required.
Heather Olis, adviser of the Loudoun Valley Service Club, has been serving the community for more years than she can count. Her goal is to create a sense of community through student led projects.
" I feel like collaborating is so important, and also that camaraderie that you build when you're working together to accomplish something," Olis said. " So community service, in and of itself, I feel like just creates a good feeling for people. If they can do it with other people who are working towards that same goal, it's really special."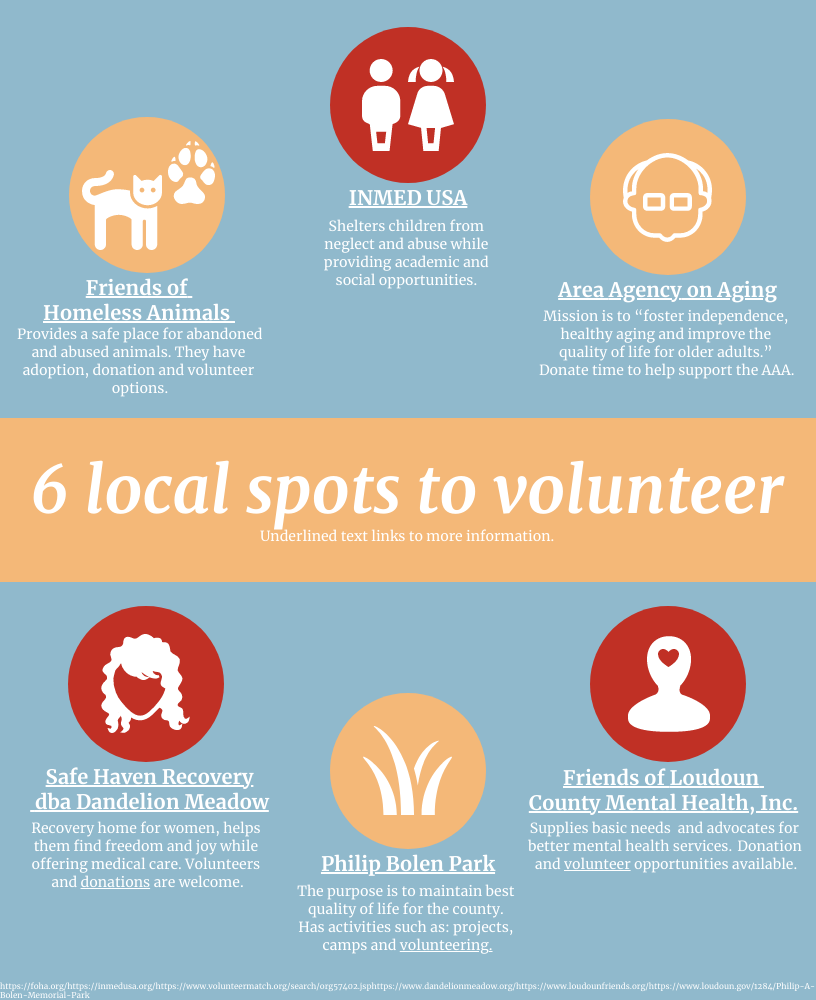 About the Contributor
Emma Vann, Staff Reporter
Hi! My name is Emma Vann, I am in 10th grade, and this is my first year on the newspaper staff. I am a staff reporter, and I wanted to take this class...