The Chase of the Great One Begins…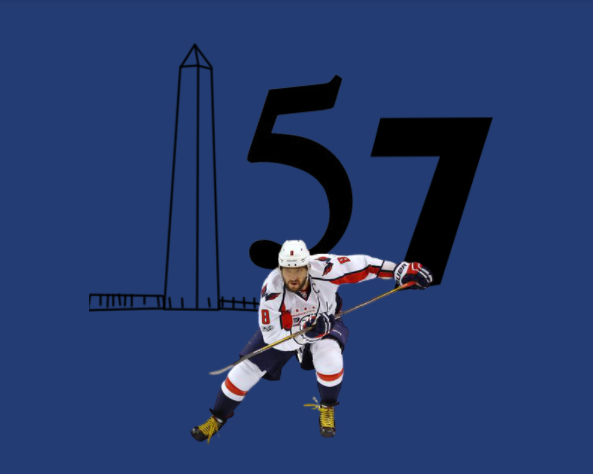 It was impossible, they said. It was a record that was believed to never be touched. Yet Alex Ovechkin seems well on his way to breaking Wayne Gretsky's career NHL goal record. Once Ovechkin inked a five-year, 47.5 million dollar contract extension with the Washington Capitals, it was believed to be the last contract he would ever sign in the NHL and the start of, what very well could be, an infamous chase to the top of NHL's career goal leaders.   
Today he sits at thirty-six years old with 739 goals to his name, trailing Gretzky's tally by 157 goals. To catch the historic mark, Ovechkin would have to average thirty-three goals per season over the next five seasons of his contract. While some believe his goal production will start to decrease once he hits the age of forty, he still could pass Gretzky without being at the top of his game. 
Even without the all-time goal record, Ovechkin will ultimately go down as one of the greatest players to ever grace the ice in the NHL. His relentless pursuit of success within the Washington Capitals organization was unmatched. Though he repeatedly stalled in the playoffs, once the team broke a 0-4 playoff record against the Pittsburgh Penguins in 2018, the elusive Stanley Cup was in grasp. Ovechkin's first, and currently only, Stanley Cup silenced the naysayers who criticized his ability to lead a team to glory.  
At the end of the day, Alex Ovechkin may just have a slim chance of passing the Great One, but that's all Ovechkin needs, a shot.