Russian Ownership of Chelsea F.C. Sparks Controversy
At the beginning of March 2021, Russian oligarch, billionaire, and politician Roman Abramovich stated his intent to sell internationally acclaimed soccer team Chelsea. 
Abramovich purchased Chelsea in 2003 for £140 million from the previous owner Ken Bates. Under Abramovich's influence, the team became wildly successful, in part because of his generous funding. Abramovich became extremely wealthy through his inheritance of various state owned assets following the fall of the soviet union. Over time he accumulated £13.3 billion through investments and calculated sales. 
Now, the billionaire is selling one of his most successful assets to set up a charitable fund for Ukrainian victims of the growing conflict between Russia and Ukraine. Abramovich's decision was based on a variety of factors, including pressure from the UK to surrender his European assets, as he could be sanctioned if he does not do so. Because of his unique position in the midst of the current war, Abramovich is engaged in a careful balancing act. 
"Please know that this has been an incredibly difficult decision to make, and it pains me to part with the club in this manner," Abramovich said. "However, I do believe this is in the best interest of the club." 
As of March 11, 2022, Britain has frozen all of Roman Abramovich's assets, including the Chelsea Club. This means the club must stop all business operations. The thought behind this is to damage the Russian economy and isolate Russian elites.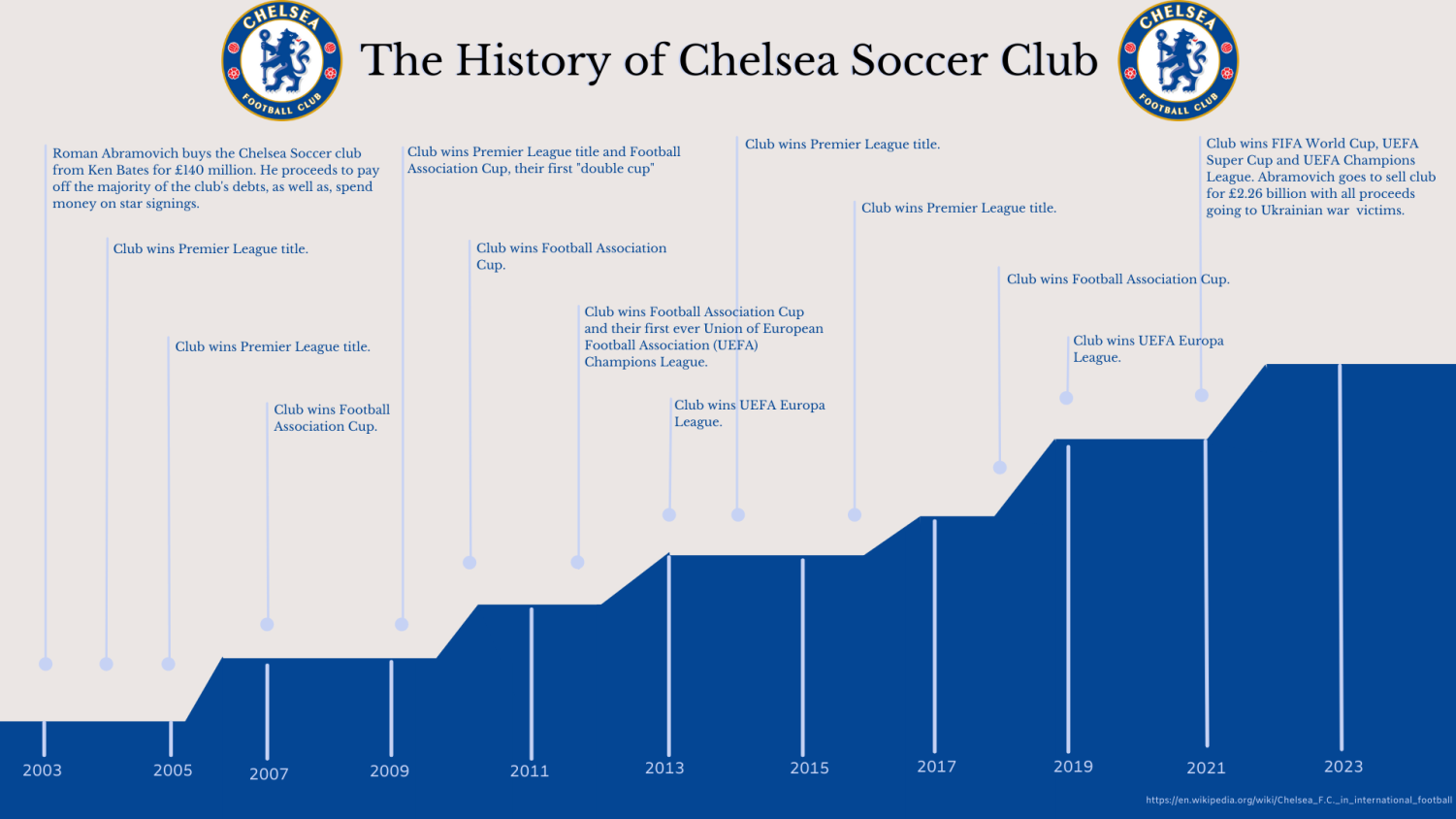 CHELSEA Soccer Club timeline from 2003-present. (Emma Vann)