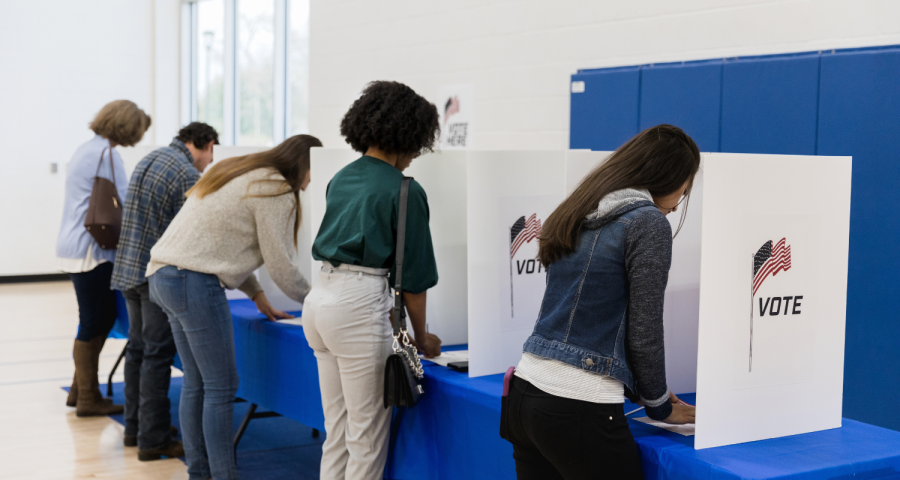 Photo by MacKenzie Bunn using Canva
What you need to know for Election Day
Virginia Polling Locations Accept No More Voters
Polling Locations Closed Off at 7 p.m. on Nov. 8, 2022
With the voting period for local elections and the House of Representatives ending Nov. 8, the town of Purcellville has been caught up in a flurry of yard signs and supporters at the corner of Maple and Main.
House of Representatives Candidate Hung Cao (R) designated Purcellville as his campaign city, and with incumbent Jennifer Wexton (D) not far in Sterling, tensions have been especially high.
Even locally, a debate between revitalizing Purcellville or introducing methods of slow growth has been a hot topic for Joel Grewe and Stanley Milan, two competing mayoral candidates.
Polls close in several hours—so what do you need to know before going to vote?