Rockwell Insulation Plant Story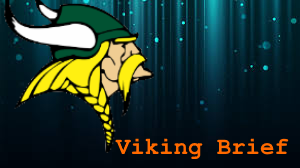 Rockwool Insulation has plans to build a factory in Jefferson County, West Virginia. This is  causing an uproar of voices in West Virginia and Virginia alike, stemming from the concern that the new plant will cause air pollution. Residents near and far, including some teachers at Valley, are fighting it.
While the company claims the product itself is eco friendly the process of creating it is speculated to cause environmental damage.
"They actually melt [rock] and spin it into glass,"environmental teacher Liam McGranahan said. "The microns are small and the particles are smaller and that can be a hazard."
The proposed location is within close range to a handful of schools in neighborhoods, which is an additional cause for concern in the community.
"I think one of the things that is a huge red flag for me is that this plant is located within two miles of four different schools," government teacher Alex Orton said. "There is a school directly across the street. There's a daycare about a quarter mile away. There is a middle school and high school."
Most of West Virginia has been engulfed by companies building factories. Jefferson County was one of the last preserved locations that is now being plagued by the building of  Rockwool.
"I think the Rockwool insulation plant is a really bad idea because we already have so much pollution in West Virginia, where there are many points of pollution spots from fossil fuels like coal," senior and Green Team president Katie Akin said. "Adding another factory that's going to omit tons and tons of pollution into the air…obviously we shouldn't do that."
The Rockwell Insulation Plant isn't just going to affect Jefferson County, but will affect the surrounding West Virginia counties and Loudoun County because of the way the wind blows.
"The models are showing so far that this plume will go all the way from Ranson, West Virginia to Leesburg," Orton said. "That is to the heart of Loudoun County right so it totally affects [us]  financially, health, all of the above."
One of the large concerns for Loudoun County is that it will affect its agritourism and, specifically, the wine industry, which is a large part of Loudoun County's economy.
"If smoke or soot comes out, that's a problem," McGranahan said. "If it did, of course, it would blow into Loudoun County because the prevailing winds go from The Northwest to the Southeast and come across a river into Loudoun County, which could affect the wine industry."
The toxins will not only affect agriculture, but also general tourist attractions that many find so quintessential to Loudoun County.
"All of these toxins that come up from the smokestack are going to go directly down Route 9," Orton said. "There's a huge amount of tourism that happens in Loudoun County on Route 9, whether that's wineries, breweries, hiking, biking, all of that sort of thing."
The concern over the hypothesized pollution is so widespread that the residents of Jefferson County are starting to take action to resist the building of the plant.
"The entire community has kind of come together for participating in county commission meetings, board of education meetings, flooding out into the streets, rallies and that sort of thing." Said Mr. Orton
People from both sides of the political spectrum are coming together to fight the building of the plant because it is not a partisan issue, but an issue of health for their families and communities. Those who don't typically participate in activism are are starting to take initiative to protect their home.
"The most inspiring thing has just been seeing the community come together in a way that I don't think has happened in a very long time and seeing this joint effort of trying to make the place that you call home better than you left it." Said Mr. Orton.
About the Writer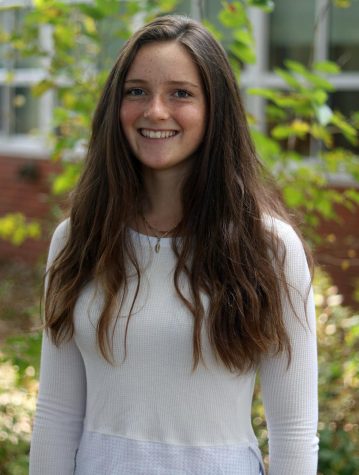 Abby Keane, Editor-in-Chief
Hi! My name is Abby, I am the editor-in-chief for The Viking News magazine. I've been in Newspaper since my Freshman year and I love working with the staff...