Holiday Deals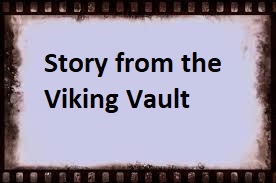 To kick off their holiday sales season, retailers began promoting deals in November. Amazon held early Black Friday deals on its Echo, Fire and Kindle devices with a weeklong Cyber Monday deal on electronics, toys and knick-knacks.
Compared to 2017, when Amazon required a minimum of $25 for free shipping, this holiday season it is offering completely free shipping to non-Prime members. No shopping cart minimum required. Amazon is determined to become the main supplier for holiday gifts and necessities to consumers instead of popular corporations like Target and Walmart.
Freshman Livy Keane said she'd definitely be shopping during the holidays on Amazon because of the ease of use.
"It's cheaper, and I don't have to go out of my house," she said.
For Keane and shoppers like her, that's the decision maker—you don't have to get up and go out.  
Senior Zach Boner uses Amazon frequently to buy everything he needs because of the convenience of not driving out to several stores.
"I feel like they've really tailored the customer experience really well," he said. "They have one-click pay."
With a generation that is constantly moving, online shopping, specifically through sites like Amazon, can enable shoppers to finish their errands in a few clicks saving time, stress and frustration.
Cybershopping has skyrocketed in the past decade. According to a 2016 study by Pew Research, 79% of U.S. consumers now shop online compared to 22% in 2000.
Amazon has become more attractive through its tactics. Most are familiar with Amazon Prime that costs $119/year to get free two-day shipping on all purchases. But, Amazon also offers Prime video for $8.99/month, competing with Netflix and Hulu in online streaming. These various options with special deals persuade customers to agree to pay extra money to receive better benefits allowing Amazon to be a leading competitor.
According to digital and business strategy consultant Brittain Ladd, in July 2018, Amazon revealed its quarterly revenue of $52.9 billion with more than $2 billion in profits.
Senior Brogan Noey and his mom shop on Amazon during the holidays instead of making trips to multiple stores. He mentions why he prefers shopping on Amazon.
"Free shipping, good prices, fast shipping," he said. "Nothing better."
However, consumers like junior Carly Parkinson, who uses Amazon to purchase daily toiletries like soap, sees its drawbacks as well.
"I think it's convenient," she said. "But it's making America lazy."
Parkinson agrees that online shopping works for everyone's schedules, but gives a reason for people to stay home.
"I'd say less and less people feel the need to go out shopping," she said. "People are just staying in their beds ordering whatever they want."
With Amazon dominating the game, it makes it more difficult for competitors and newly started businesses to increase profit. Junior John Klosko believes that Amazon in the future will not have much competition.
"I think it's really handy and expendable, but it can run other businesses out of the competition, " he said.
Amazon offers everything from electronics, books and clothing to home decor, garden and pet supplies and health products. It has even teamed up with Whole Foods for shoppers to be able to purchase select food products for holiday parties and gatherings. It's a grocery store, clothing store, pharmacy, library, Best Buy and movie theater all in one.
Amazon recently announced it will be establishing parts of its headquarters in Crystal City, Pentagon City and Potomac Yard. Arlington County officials believe that in the next 12 years, more than 25,000 jobs will be created in the area. This is a great opportunity for the economy of neighboring suburbs like Purcellville, Ashburn, Middleburg and Leesburg. On the other hand, suburbs to the west of D.C. will have to increase housing because of the likelihood that the population will increase in Northern Virginia.
Boner is excited about Amazon's new headquarters because the area will flourish with the addition of new jobs and housing.
"It's a good thing for the economy," he said. "But not agriculture."
Boner expects that there will be an increase in businesses in suburbs near D.C. because of the great economic value resulting in more traffic.
"This will decrease land available for farming, cause pollution, and ruin a lot of 'small town' feels."