Woodgrove vs. Loudoun Valley: Basketball Game Preview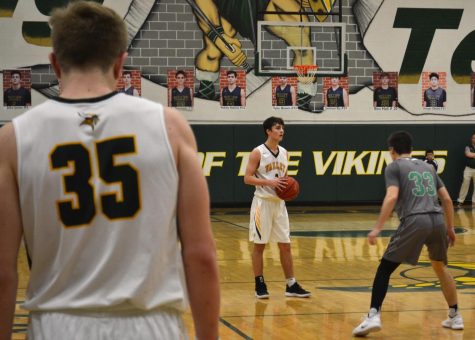 Trent Dawson at a previous game against Woodgrove Jan. 14.
Tonight the varsity boys play an away game at Woodgrove. The game is very anticipated by the student body and players, who are very excited and anticipating a win against Woodgrove. We beat Woodgrove at the last game by two points.
For the players, it's more than just a game. Sophomore Jackson Ely is on the varsity team.
"Besides playoffs, this game is the biggest of the year by far," Ely said. 
Some of the players are in it for the bragging rights until next season as well. For the team, this game could mean a lot to them in terms of who they have always known since they were kids.
"You're playing against people that you may have known since you were a kid," Ely said.
The theme for the game tonight is a blackout.