Holiday book gift guide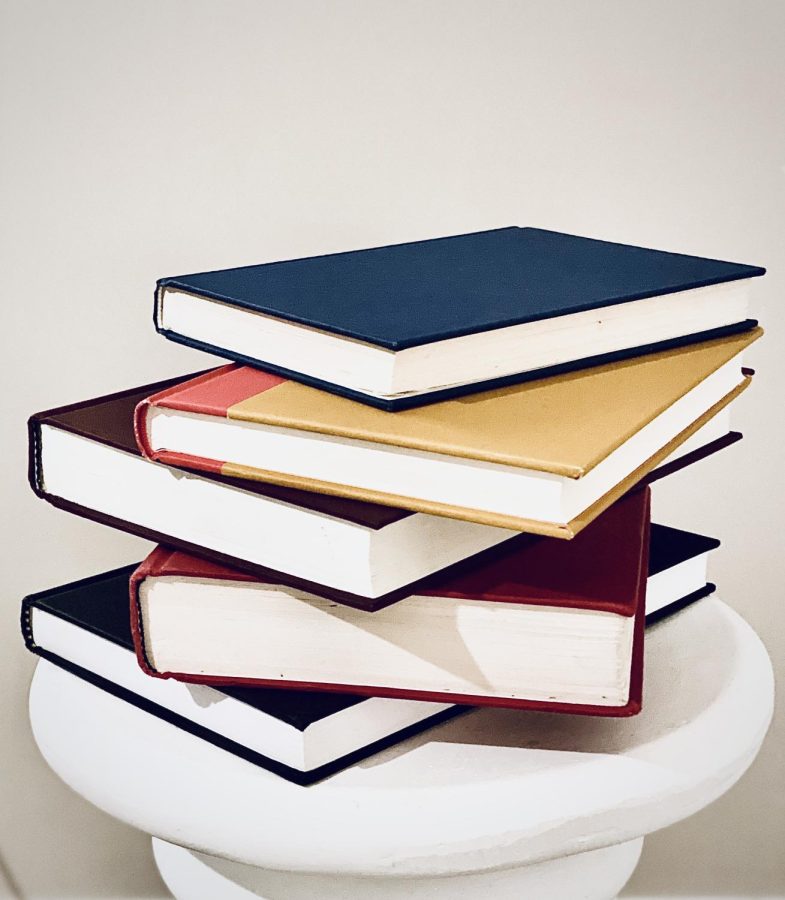 "Winter is coming," as many Game of Thrones fans would say, and so are the holidays. With the changing weather and flakes of snow in the air comes the rush of shopping for your friends and family.
Finding the perfect gift can be quite difficult sometimes. Though I can only give advice on a specific topic—books—my recommendations are here to help the blizzard feel a little more like a flurry.
Though books may not be for everyone, they can make excellent gifts for those who do enjoy them. Something made into mass-market paperbacks—blocks of wood and paper—may not seem sustainable, but in many ways they can be.
Books aren't a one-and-done deal. For some people, they sit on shelves, collecting dust after only being read once—but that can easily be changed. Regifting books is quite simple, and adding some sticky notes with your favorite parts can make it extra special.
Additionally, rereading books can be just as wonderful as reading it for the first time, and so the gift truly does keep giving.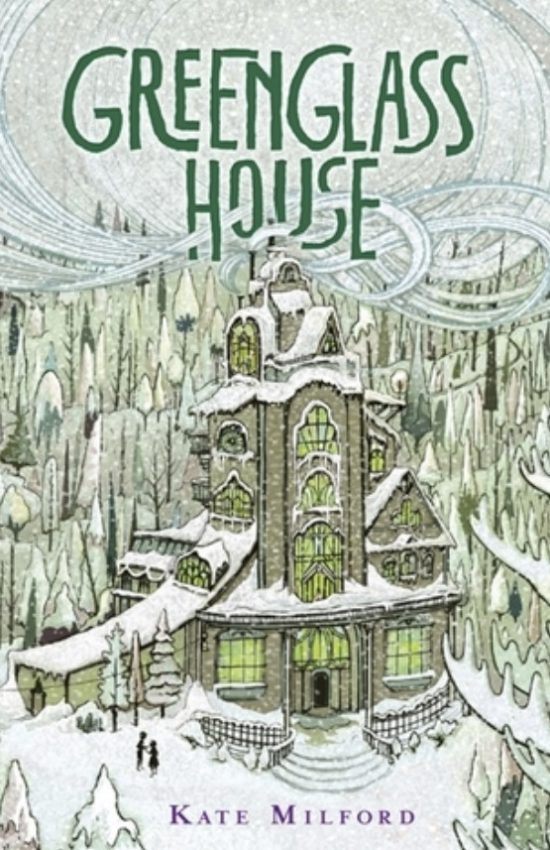 "Nobody said it had to be a story with an ending all neatly tied up like some ridiculous fairy tale. This story's true, and true stories don't have endings, because things just keep going."
"Greenglass House" by Kate Milford is a wintery mystery that transports you away to a smuggler's inn, where games and lies unfold. 
Milo, our main character, is on winter vacation and must solve a mystery that knocks on the door of his parents' inn. "Greenglass House" is the perfect book to read over our own holiday break. It will put you in the mood for hot chocolate, snow on the ground and a warm fire. 
Our detective is twelve-year-old Milo, and the stage is set for him to make discoveries that he, as well as the reader, gets to piece together.
It's the ideal story for middle-grade readers, but is still an enjoyable read for other age ranges.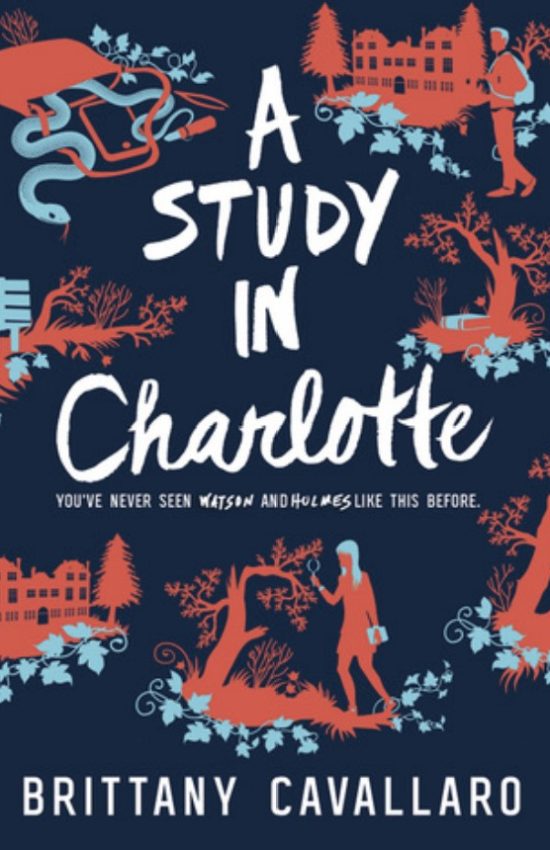 "The two of us, we're the best kind of disaster. Apples and oranges. Well, more like apples and machetes."
For fans of the new "Wednesday" Netflix series, "A Study in Charlotte"  by Brittany Cavallaro is the perfect mix of Wednesday and Sherlock Holmes. 
The first in a series of four, "A Study in Charlotte" creates a world where Sherlock and Watson were real people—as well as their great-great-great grandchildren: Charlotte and Jamie.
Together, they must solve a mystery and work together, facing bullies, family drama and murderers. 
This book will suit high school readers who love an intriguing read that will suck them in. 
My only warning: be prepared to pull an all-nighter because this mystery is difficult to put down, especially if the rest of the series is on hand.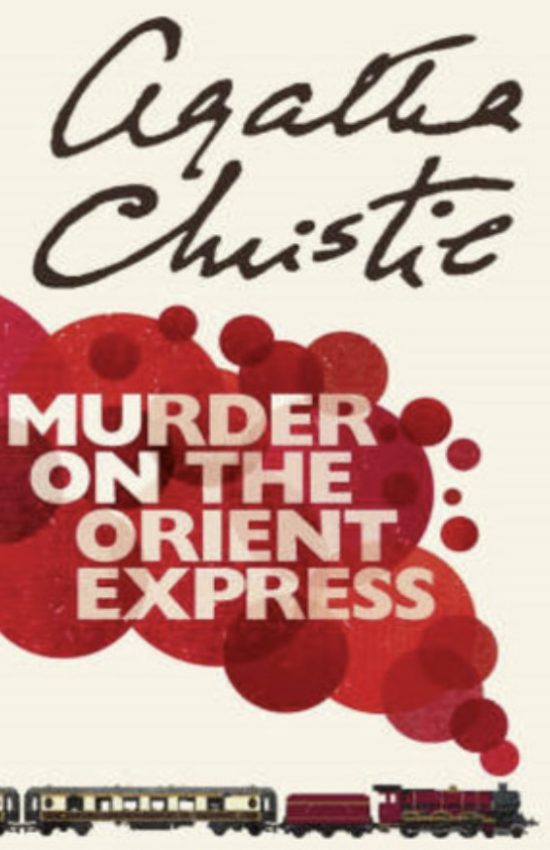 "The impossible could not have happened, therefore the impossible must be possible in spite of appearances."
A classic Hercule Poirot whodunnit, "Muder on the Orient Express" by Agatha Christie is a wonderful winter read. 
This short read is ideal for snow days by the fireplace, and will constantly keep you on your toes with Agatha Christie's complex plots. 
Pasts get dragged up and relationships are tested as Hercule Poirot, a famous detective, must solve the case of a dead passenger—who was stabbed twelve times with his door locked. 
The ending perfectly ties up all plotlines and concludes the mystery, leaving you satisfied with the book—though possibly invested enough to pick up another Christie mystery. 
Each character is well developed and unique, and this is a book that can be enjoyed by high schoolers or parents alike.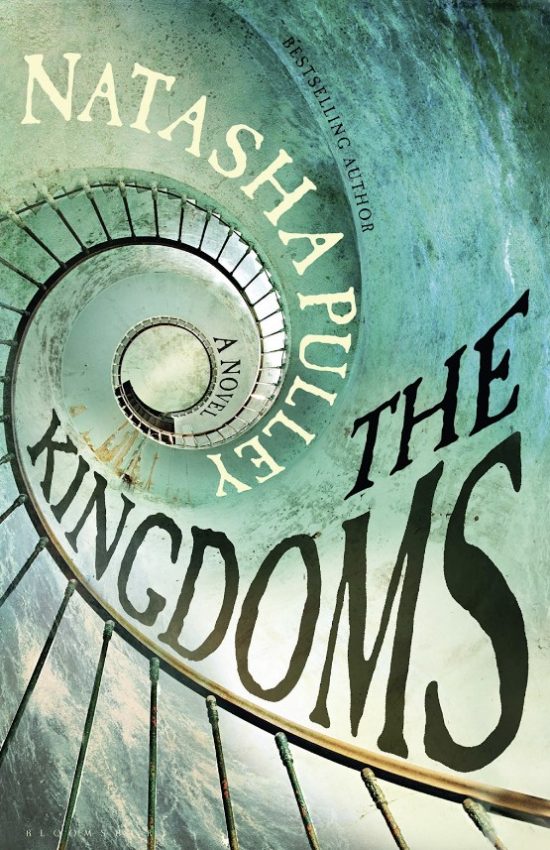 "You're my family! You were family before any of them. I've missed you even when I didn't remember you. Everything I've done since losing you has been about getting back to you. And I know I've left you behind before for other families, but not this time. I can't do it again."
"The Kingdoms" by Natasha Pulley mixes history, fantasy, mystery and time travel into a wonderful story that can be reread again and again. Each time, you can piece together more of the story and see how it unfolds even more clearly than your first time reading. 
In a world where England is a French colony, Joe Tournier doesn't remember any of his past—and with only a postcard to lead him, Joe attempts to piece it together. This will lead him through time, forming friends and enemies. 
Pulley switches between multiple timelines and gives the reader the full picture before Joe, allowing readers to try and piece together the narratives. 
The characters in "The Kingdoms" are unique, and the way that their stories twist together and come to an end is sure to pull at your heartstrings. 
This book is great for higher level readers interested in alternate history mashed with fiction and characters you will quickly become attached to.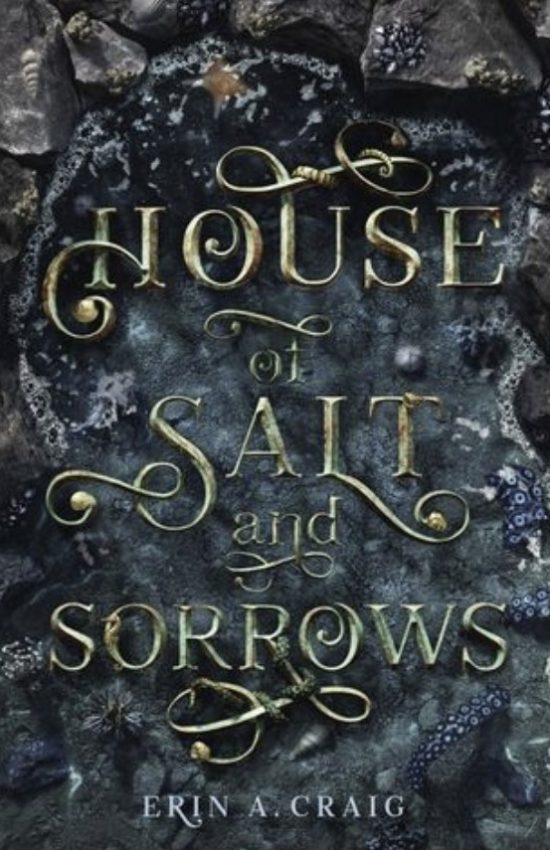 "All the dreamers are castle-bound. At midnight's stroke, we will unwind, Revealing fantasies soft or unkind. Show me debauched nightmares or sunniest daydreams. Come not as you are but as you wish to be seen."
A retelling of "The Twelve Dancing Princesses," "House of Salt and Sorrows" by Erin Craig is a twisted tale of sisters and magic.
Following Annaleigh, one of the twelve sisters, "House of Salt and Sorrows" is a complex story of demons and gods, as well as a tight-knit family—who keep losing loved ones.
While trying to discover the cause of her sisters' deaths, Annaleigh balances a new stepmother, suspicious strangers, a portal to magical dances and a plot twist that will surprise any reader.
Culminating in an amazing ending, "House of Salt and Sorrows" is an epic standalone for middle grade level readers or above who love fantasy and fairytales.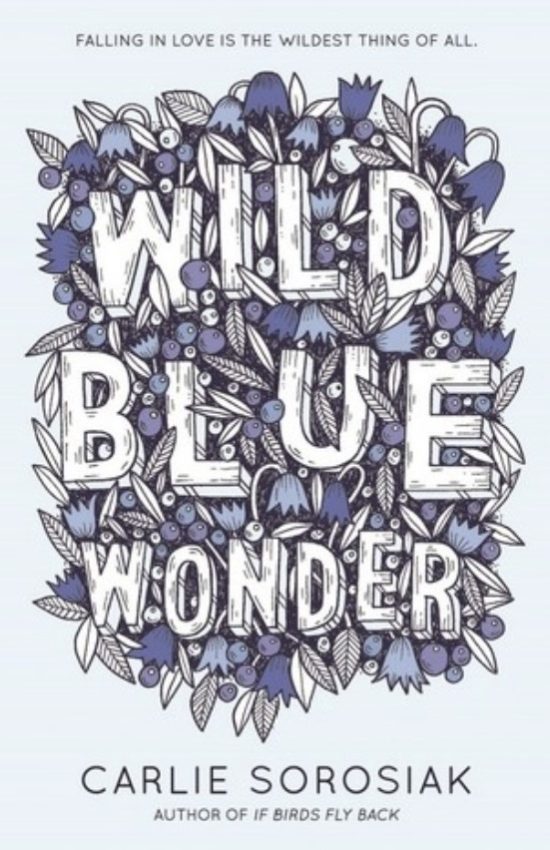 "Life isn't this infinite thing."
This magical realism story by Carlie Sorosiak dives into the idea of monsters—and how maybe some are quite real. 
As Quinn faces the loss of  her best friend and the questions surrounding his death, "Wild Blue Wonder" switches between the summer he died and her present timeline. 
Though heartwarming, "Wild Blue Wonder" will pull at your heartstrings and have readers coming to terms with life's shortness. Friendships, love and a family struggling with grief fill this book with hope and a story worth rereading again and again.
"Wild Blue Wonder" explores grief in a soul touching way, and though it can be read in a day, you will be thinking about it for weeks after. 
For high schoolers or any reader above, "Wild Blue Wonder" is a wonderful story.
Non-Fiction Recommendations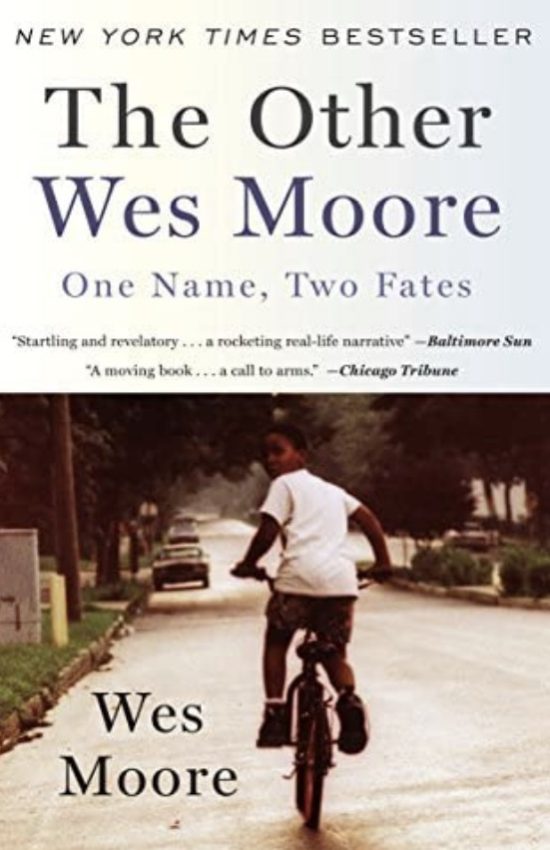 "The chilling truth is that his story could have been mine. The tragedy is that my story could have been his."
A story of two boys living completely different lives, reveals one important connection: they have the same name.
"The Other Wes Moore", a memoir written by Wes Moore, about two Wes Moores, creates a captivating tale of two people raised quite similarly, who made decisions that set them on opposite paths.
One Wes Moore is serving jail time for murder, while the other is a veteran involved in American politics now serving as Maryland's first Black governor.
Though originally published in 2010, this book still remains a deeply relevant story.
"The Other Wes Moore" is an important read for all, and with both a full and abridged version, this story can be read by any age.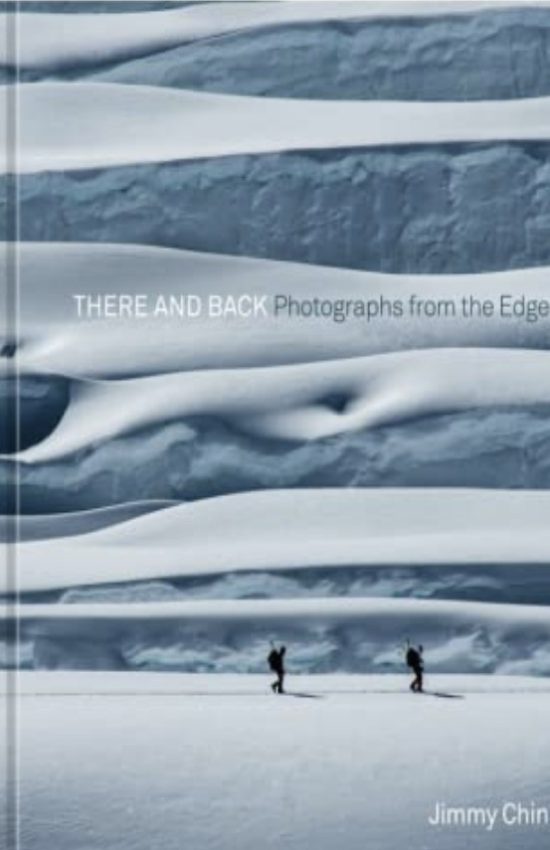 "People who aren't in that space will be like 'So how was your trip?' and you don't even go into it. 'I guess it was pretty good.' And then you talk to other people who have been there and they know exactly why your eyes are glazed over."
"There and Back: Photographs from the Edge" is an exploration of photographer and director Jimmy Chin's adventures.
Traveling across ice and mountains, first ascents and life-changing moments, Chin's photos and words are sure to capture you within their trance.
Some moments you may recognize, such as Alex Honnold's solo of El Capitan, however there are other photos that may be less recognizable for readers.
Though mainly consisting of photos, "There and Back: Photographs from the Edge" also includes stories from Chin alongside his images. Extra details behind his explorations will keep you on the edge of your seat as you watch scenes unfold upon the edges of cliffs.
This story is perfect for the adventurer in your life, but can be enjoyed by anyone—even if it's a coffee table book to jumpstart a conversation.
"In 1949 the Smokejumpers were still so young that they referred affectionately to all fires they jumped on as "ten o'clock fires," as if they already had them under control before they jumped. They were still so young they hadn't learned to count the odds and to sense they might owe the universe a tragedy."
Written by Norman Maclean, "Young Men and Fire" is an in-depth exploration behind the 13 tragic deaths of a 15-member smoke jumper crew at the Mann Gulch fire in 1949.
The situation was confusing, and Maclean spent 14 years researching the fire, working to write this book and discover the truth behind the crew's deaths—and whether any of it was preventable.
A beautiful story filled with heartbreaking prose, an intense narrative and copious amounts of research, "Young Men and Fire" is a necessary read.
Whether you're interested in nature or environmental science, this book would be enjoyed by higher level readers or those looking for a challenge.
Historical Fiction Recommendations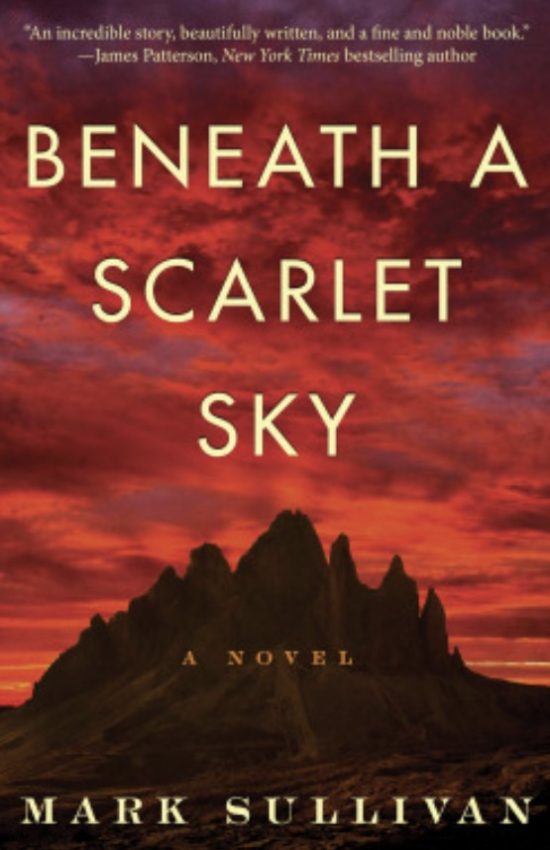 "Maybe that's all it takes for the future to exist, Pino thought. You must imagine it first. You must dream it first."
Though intense, "Beneath a Scarlet Sky" by Mark Sullivan tells a story many may not know—one of a young boy caught in the midst of a war, both at home and throughout the world. 
The book follows Pino Lella, a teenager in Italy during World War II. His home destroyed, Pino goes to the Alps and aids in escapes over the mountains. Though he makes great changes there, he puts his life at risk again when he joins the German military.
As the driver for General Hans Leyers, a powerful figure in the Third Reich, Pino is able to fight quietly, and is a figure worthy of remembering.
Though some liberties are taken by the author, the heart of this story is a true story about a real boy whom soon readers will feel very connected to. 
"Beneath a Scarlet Sky" memorializes his life's story—one of fighting, loss and love—and is a book good for any history lover.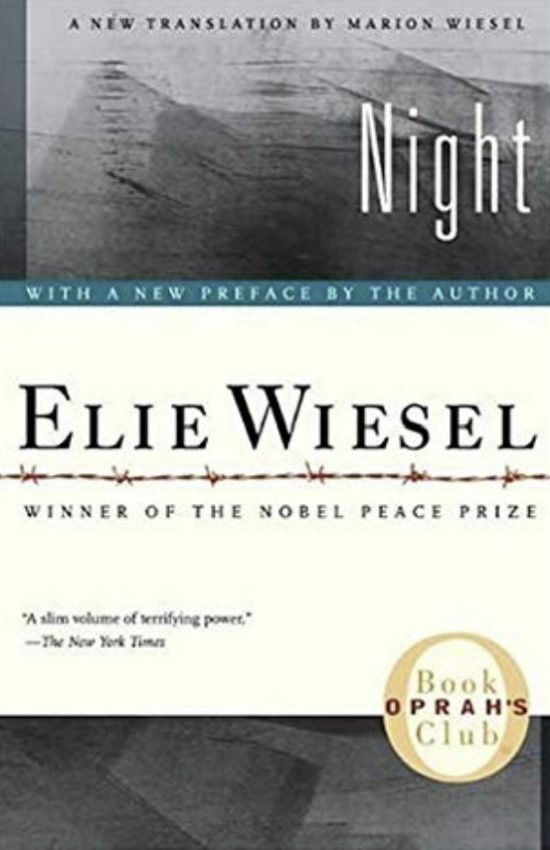 "For the survivor who chooses to testify, it is clear: his duty is to bear witness for the dead and for the living. He has no right to deprive future generations of a past that belongs to our collective memory. To forget would be not only dangerous but offensive; to forget the dead would be akin to killing them a second time."
"Night" by Elie Wiesel is an intense story, but one worth reading. Originally written in French, this book follows the story of Elie growing up Jewish and surviving multiple concentration camps.
The book is both a warning and a preservation of the memories of people, of the lives lost and of the horrors Elie and millions others suffered. 
Wiesel's writing is harsh and abrupt, but full of heart and love and tragedy. His experiences flow onto the page, and you find yourself becoming lost in his suffering—lost in his memories. 
Though far from a light read, this book is a gripping choice for high-level middle school readers or above.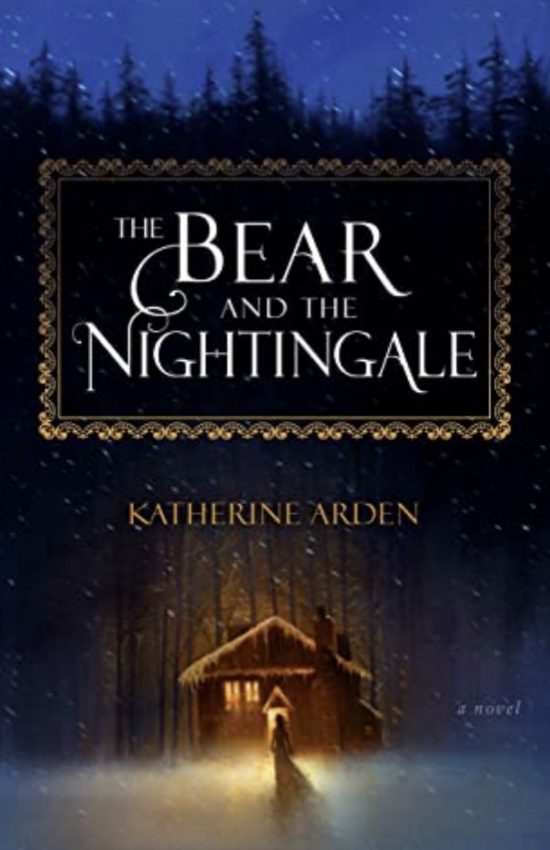 "Nothing changes, Vasya. Things are, or they are not. Magic is forgetting that something ever was other than as you willed it."
A twisted story originating from Russian folktales, "The Bear and the Nightingale" by Katherine Arden will suck you into its winter wilderness.
Following Vasilia, the main character, the book tells both her story and that of a winter demon who lives in the woods near her home. Deals are made, beliefs are challenged and family love is tested as Vasilia faces demons, both real and of legends. 
Creating a unique story, the perfect mix of real and fairytale, "The Bear and the Nightingale" will swoop you into its mystical retelling, and leave you wanting to curl up under a blanket with the blinds closed. 
This book is ideal for high schoolers who love history mixed with legends that run close to truth.
Science Fiction Recommendations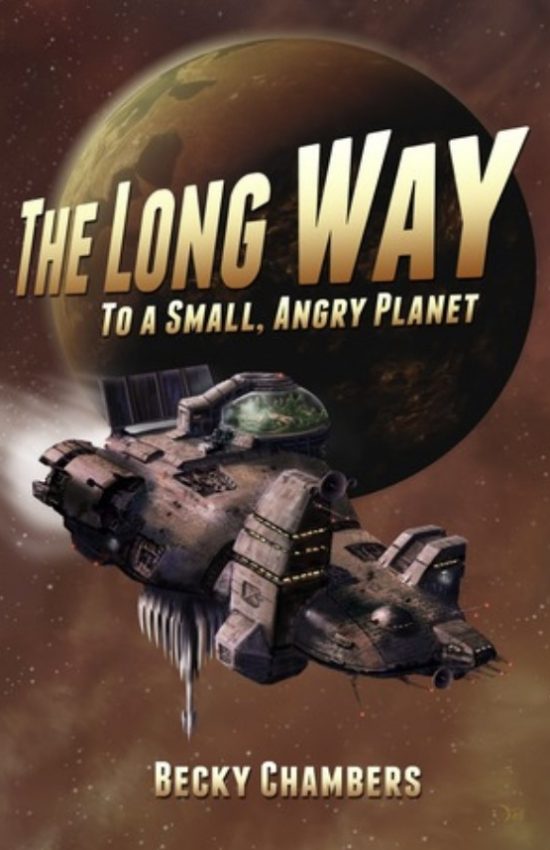 "All you can do, Rosemary – all any of us can do – is work to be something positive instead. That is a choice that every sapient must make every day of their life. The universe is what we make of it. It's up to you to decide what part you will play."
"The Long Way to a Small, Angry Planet" is a homey sci-fi in which any reader can find comfort. Though quite different from the large science fiction franchises of "Dune" or "Star Wars," this book is full of heartwarming moments.
The Wayfarer is a spaceship crewed with people and creatures of all different shapes and sizes. Though some characters are different species, any reader will find themselves growing attached to the kindness of Sissix or the quirkiness of Kizzy. 
This book will be a fast read for anyone middle school level or above, but it's worth every moment of its hectic, yet cozy, plot. 
Plus, if you find yourself loving the first book, there are three others in the series that connect to "The Long Way to a Small, Angry Planet," but mostly don't need to be read in a specific order.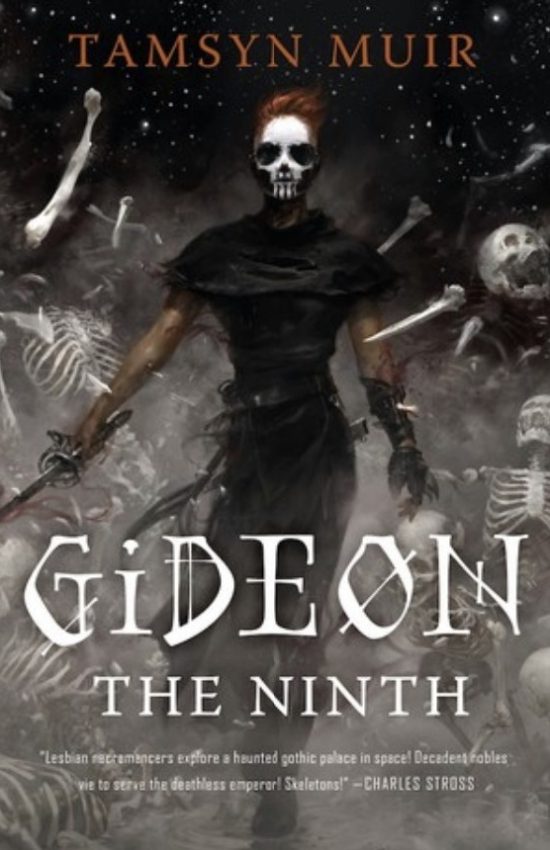 "Maybe it's that I find the idea comforting...that thousands of years after you're gone...is when you really live. That your echo is louder than your voice is."
"Gideon the Ninth" by Tamsyn Muir is a whirlwind of necromancers, space and plotlines that feel like they have holes, but have smaller holes inside holes when you look even closer.
Though this book takes multiple reads to understand even a little bit, it is completely worth every second of those rereads. "Gideon the Ninth" is extremely well-written, with characters you will both love and hate, and a story filled with drama that is both heartbreaking and sitcom-worthy. 
This book is best suited for mature high school readers, though it can be enjoyed by adult readers as well. Either way, be prepared for a wild ride: Gideon is a heck of a main character.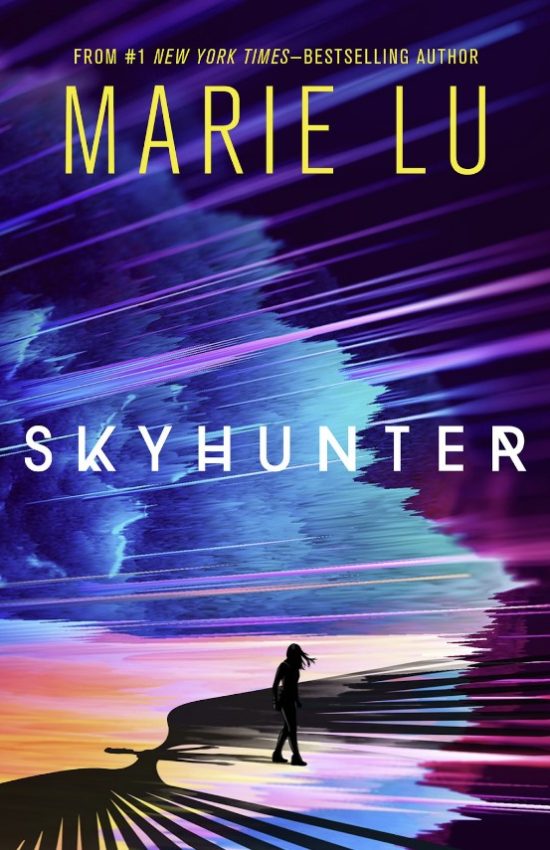 "You have taken advantage of my silence in every way, robbed me of my dignity and my pride. You have used me for your own gain. Now, in your hour of greatest need, you will use me again. And yet, I will still risk my life to save yours. I swore an oath to this country on the day I donned this coat, to protect you and every other citizen from harm so long as there is breath in my body."
In this dystopian young adult book, Marie Lu once again creates a fully developed world of characters and storylines that will have you wanting to pick up more of her books. 
"Skyhunter" follows Talin, a fighter working for the rebellion to save her family and home, and Red, a fighter working for the government Talin is so desperately trying to destroy.
Together, they end up working to set in motion a destiny that neither could have imagined. 
Lu's writing is strong and while Talin may not speak words, her character shines through the pages and into the hearts of readers.
"Skyhunter" can be read and enjoyed by middle graders and above.
If you don't feel that these books will suit your family and friends, then shop around at your local bookstores to find something that does. Browsing through local bookstores is the perfect escape from the cold weather, and often many have fun bookmarks or other knick knacks that may prove to be wonderful presents.
Additionally, all the bookstores are staffed with lovely people who are willing to offer recommendations and help you find the best book for you to gift.
      Birch Tree                                      Books
In Leesburg, Birch Tree Bookstore offers a welcoming environment and staff. They run book clubs, have a wide book selection and are close to other local shops where you may find the perfect gift.
  One More Page                                   Books
 One More Page Books in Arlington offers a variety of books both online and in-store. Signed and special editions are available, as well as tickets to various book-related events hosted by the store. Additionally, they have a fun selection of mugs, candles and socks for the fiction-lovers in your life.
Bespoke Books                            and Archives
Also in Leesburg is Bespoke Books and Archives, which sells a wide variety of books from newly published fiction to vintage manuscripts. Here, you can buy the books on your list while browsing their bookish gifts and learning more about the various book clubs and events offered. 

These bookstores may not be as easily accessible as the one-click it takes to get to Amazon's website, as some are more than a 15 minute drive from Valley. However, buying from these local stores would benefit the community—and even give you a break from your family during the holiday craze.