NBA MVP Predictions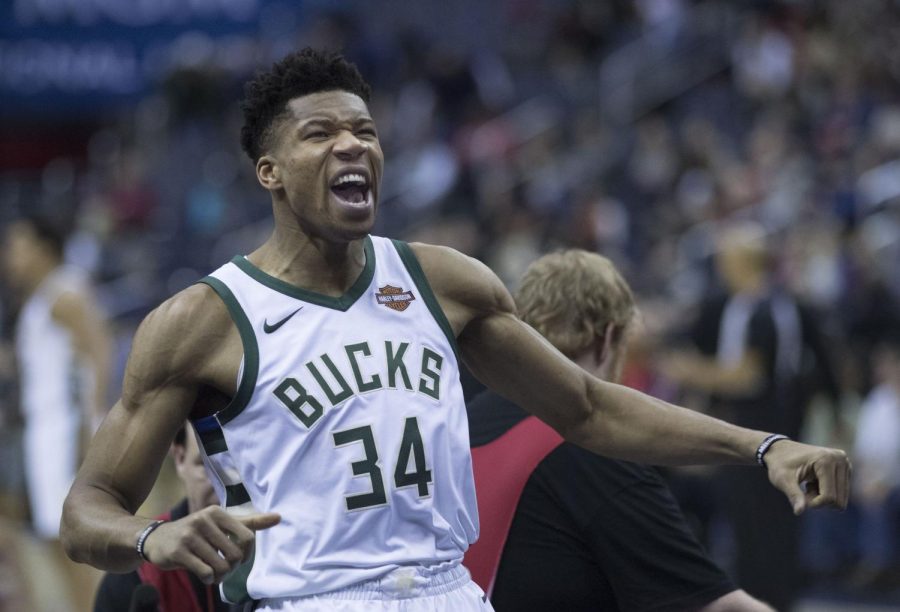 Riley Green, Writer
March 11, 2019
As the NBA season comes to an end the MVP talks are heating up. Many people are hopping on the bandwagon for James Harden after his 30 point game streak. Others are sticking with the front runner, Giannis Antetokounmpo. There's also the NBA fans that think dark horse candidate Paul George is going to steal the hardware due to his impeccable performances. Here are the top 5 candidates for the MVP trophy.
Joel Embiid
Joel Embiid has had a great season, averaging 27.3 points, 13.5 rebounds, 3.5 assist, and1.9 blocks. Embiid has been a force on both sides of the court. Embiid has helped lead the 76ers to a 40-23 record, leaving them at 4th in the Eastern Conference. Embiid is definitely in the talks for MVP but he's not quite on the same level as Harden, George, and Antetokounmpo.
Nikola Jokic
          Nikola Jokic is the most underrated player on this list. Jokic is averaging 20.6 points, 10.7 rebounds, and 7.6 assists. Jokic has helped lead the Nuggets to a 42-21 record at the moment as well as the 2nd seed in the challenging Western Conference, sitting only 2 games behind the Warriors. Jokic nearly averaging triple-double inserts himself into the talks as an MVP candidate.
James Harden
Harden's electric scoring ability helps him stand out in the MVP talks averaging 36.7 points, 7.6 assist, and 6.6 rebounds. Harden broke the record for most 30+ point games in a row, dropping 30+ 32 consecutive games. Harden's scoring has allowed him to be in the conversation for back to back MVP awards.
Paul George
Paul George needs to be talked about more. George is averaging 28.6 points and he also leads the league in steals sitting at 2.3 a game. George has been a monster on both sides of the ball, cementing his name into one of the top players in the league.
Giannis Antetokounmpo
The Greek Freak has made a name for himself in the league. Giannis is averaging 24.1 points, 12.6 rebounds, and 6 assist. The biggest reason Giannis should win MVP is that he's led the Bucks to the best record in the NBA at 48-16. The young star has turned this team into a legitimate contender.