Loudoun Valley vs. Wotten High School Lacrosse Recap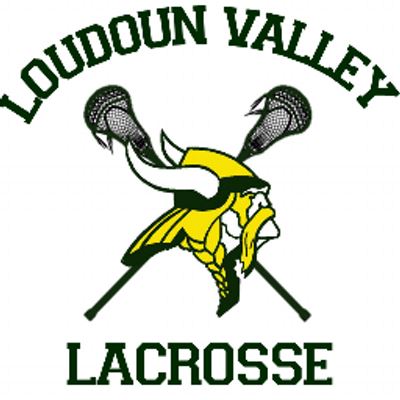 Gillian Krug, Writer and Photographer
March 11, 2019
This past Saturday, boys lacrosse held a scrimmage with Wootten High school from Montgomery County. The scrimmage ended with a 9-8 win for Valley. The score even shows how poorly the scrimmage went because it was low scoring.
Both teams could not get the fundamentals of the game down. The ball was flying everywhere. The basics of passing and catching need to be strengthened.
However, it was a very cold, cloudy day with an average of 32 degrees. Therefore, it does make it more difficult to perform because muscles are tight and hands are numb. On the other hand, that does not give an excuse as to not be able to pass and catch.
Another improvement suggestion for both teams is picking up the ground balls. At one point, there were five guys clustered around a ground ball trying to grab it for at least 15 seconds before someone broke free with it. Before Valley plays stronger teams like Riverside, they need to focus on strengthening the foundation of their skills.
There should be more offense movement on Valley's part to be able to increase the number of goals and open lanes. There was not that many cuts, pics, dodges from the offense for someone to be able to get some shots off. However, there was a terrific play where the ball swung behind the cage and it was passed to a player who cut down the middle. He was able to get a quick release off and make a goal.
Senior Robby Adams believes they played an overall solid game for a scrimmage but agrees there needs to be some improvement on offense.
"We need to improve on our execution," he said.
This year the team lost an extraordinary amount of seniors. 15 to be exact. A majority of them started and were strong components to the team. This year will be a developmental year and it will take some time to recover from the losses, but the stick skills and movement of the ball needs to be there.
This year, the boys lacrosse team still has talent. They have quick, agile players, they read the field well, and their shot accuracy is strong. Quinn McCann, a defensive senior, thinks his team is looking good as far as the effects of graduating a large group of seniors.
"Where we lost players, we've had people step up to fill those roles," he said.
The defense did a fine job, but there should be more talk among the players. The aggression was there, but the communication wasn't. Another factor Adams noticed that needed more improvement was that the defensive players did not have their heads on a swivel.
"We need to stop ball watching on defense," he said.
McCann thought that overall his defense team had a good game, but he understands the improvements that need to be made.
"The scrimmage reassured us of what we need to improve on with the regular season approaching," he said.