War in Ukraine Poses Potential Threat to the World Food Supply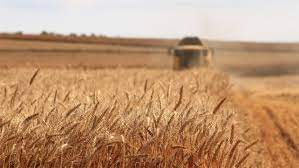 As we watch the invasion of Ukraine from the comfort of our homes, many can't help but wonder if and how this will affect us, even in the small town of Purcellville. Now, we are seeing threats to global food supplies, some of which small businesses may be dependent upon. 
Ukraine's a leading exporter of corn and exports around 80% of corn grown. Russia is the largest wheat exporter in the world, and both Russia and Ukraine account for around 29% of the world's wheat. Other important exports in both countries include: sunflower oil, exporting about 80% when combined. 
Ships have been stuck at ports in Ukraine, delaying imports to other countries. In addition, missiles have fired at Ukrainian ports and at ships while at sea. Due to safety concerns, many multinational operations have closed down in Ukraine. All these factors contribute to supply concerns, not just in Russia and Ukraine, but globally. 
The pandemic has already disrupted supply chains, resulting in price increases and shortages. In the Loudoun County area, shops were closing down rapidly. Purcellville has multiple open lots from closed businesses during the pandemic.
Considering these struggles, it's concerning how global food chain problems could threaten us locally. Businesses in Loudoun already struggling with shortages could potentially face even more economic hardship. 
Freshman, Kailey Renehan, works as a hostess for Williams Gap Vineyard in Roundhill. 
"In the kitchen, there has been shortages of cheeses or different preservatives and different supplies to make charcuterie boards. I have seen a shortage of supplies and there have been delays on deliveries," Renehan said.  
Her job is dependent on a steady food supply, and shortages could cause the Vineyard a spiral of problems.
"The food supply threat could affect us because we might not have food to serve, so we would have to take things off menus, which would ultimately lower profit," Renehan said. "The business could suffer if there is not enough food to be sold, and it could also raise prices because food is less available." 
As a community, it's important to continuously support small businesses during this time. These businesses have faced the effects of a global pandemic, and are now threatened by another possible economic hardship. 
If we continue supporting these shops, we can persevere our towns from more rapid closings and help the students of Loudoun employed at these businesses. We may not be seeing many effects here right now, but if Ukraine becomes unable to properly trade, we might be in for some economic trouble. 
To help the people of Ukraine during this crisis, CARE is a humanitarian group accepting donations used for providing aid and support for Ukrainians. Every dollar counts.