Ricky Fetterolf Running Profile
Junior Ricky Fetterolf has been active for as long as she can remember. She would often find herself going on walks with her mom and being encouraged to participate in Girls on the Run.
"My mom ran, and so I always grew up going on walks or going on runs, and I did girls on the run in 4th grade," Fetterolf said.  
Loudoun Valley's cross country and track team have won multiple national titles. Fetterolf will sometimes find herself stressed about the expectation of bringing home another record, but she always makes sure to keep a healthy mindset. 
Although the pressure to win is tangible, her hopes of succeeding haven't decreased. Fetterolf is motivated to make it to Nationals this year and potentially make it to the Nike Cross Nationals during the postseason.  
"Yes, we are all working really hard towards that goal so I think that it can happen this year," Fetterolf said. 
Fetterolf has found a routine in running, eating, and sleeping. She takes pride in her balanced diet, and always makes sure to get the greatest amount of sleep, so she can run the next day. 
"I have to go to practice daily, eat well and get a good amount of sleep each night," Fetterolf said.  
Her routine after not doing her best in a race is praying and talking to her mom. Fetterolf notes that she has a close relationship with her team members. However, the team is still welcoming to all its new team members.
"We had a lot of transfers this year, so that was interesting to see how that would play out, but the team is all pretty close regardless."
  Ricky hopes to run in college but she hasn't chosen the school she will attend. Although Fetterolf's future is undecided, she takes on the present by leading her team with a strong comradery and determined mindset. Senior Hannah Holland is a close friend and teammate who describes Fetterolf as a strong runner and quiet leader.  
"She kind of leads by example (she's not a loud person). She contributes to the team in that she is our strongest runner in XC, and the lead runner always has a rallying effect," Holland said.
About the Writer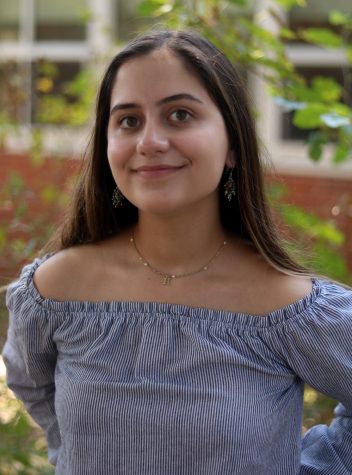 Helen Maza, Staff Reporter
Hi, my name is Helen Maza and I'm 17 years old. 

I've been riding horses since I was 3 years old, and I'm also the president of the school's...