Hometown Talent Steps Into National Spotlight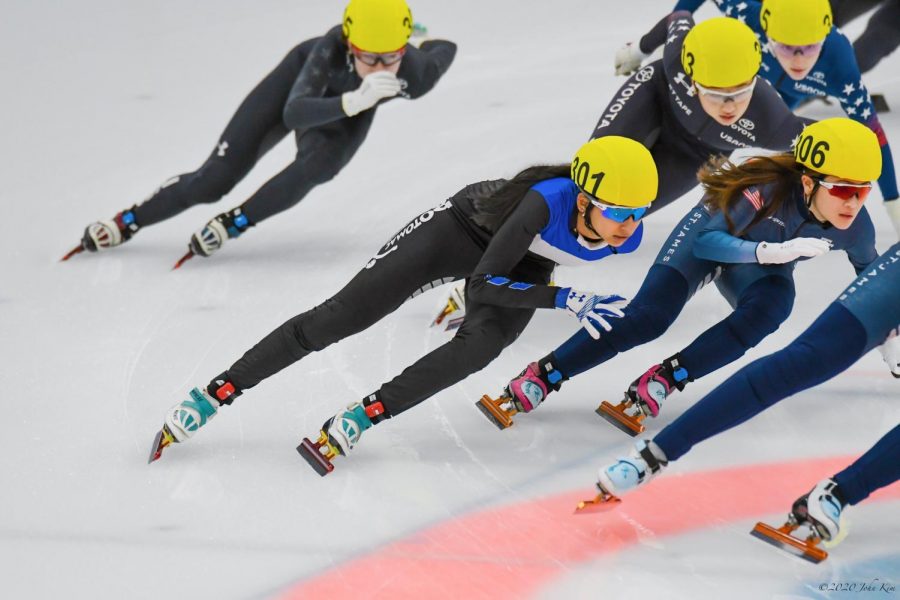 For most high school athletes, only a few hundred spectators will have the opportunity to watch them in action, if they're lucky. They play their hardest and perform at their best, but rarely receive recognition outside of their school. 
But Loudoun Valley senior Shreya Arun isn't just any other athlete. Arun skates, and no — it's not the figure skating kind. It's the adrenaline rushing, physically tolling, action packed sport of speed skating. 
Arun's skating career began a few years ago, and she's stayed with the sport ever since. 
"I first started in 2012 and I stuck with it because I really liked my team and just skating." Arun said.
Part of being on a team, means practicing with the team, even if it hinders your academic routine. 
"The hardest thing about speed skating is balancing it with school because I have practice 6 days a week and it's an hour and a half away," Arun said. "I get home really late and still have to do homework and I also miss a lot of school for competitions." 
All of Arun's hard work — all of the late nights and long hours — finally paid off. Arun was unlike most high school athletes, and she was finally recognized on a national stage. 
"I competed in the American cup championship and placed top 4 to make the Junior World team and top 6 to make the World Cup team." Arun said.
Arun's entire skating career has led to this moment: the ISU Short Track World Cup. Since making this paramount achievement, Arun took the time to thank those who have helped her along the way. 
"My favorite thing about [speedskating] is the people because I couldn't have gotten where I am without them." 
Arun is now looking ahead to the coming weeks, some of the most daunting yet truly exciting times for her. 
"I get to go to Italy to compete in the Junior World Championship and Germany and the Netherlands to compete in the World cup." Arun said. 
The Junior World Championship can lead to a path with the final destination being the Olympics. Arun isn't yet sure whether she wants to stay on that path. 
"My overall goal would be to go to the 2022 Olympics," Arun said. "But I don't know if I'll keep skating due to college."
About the Writer
Patrick Stevenson, Staff Reporter
My name is Patrick Stevenson.



I do sports coverage in the print and online newspaper.

I enjoy playing soccer and basketball.

I like...